>
Summits
>
Lean Healthcare Transformation Summit 2015>

Pre-Summit Workshops
Conference:
$1400 USD
Workshops: $800/$1600 USD
$600/$1200 for conference attendees
Lean Healthcare Transformation Pre-Summit Workshops
For those who want to make most of this opportunity, we are offering Pre-Summit Workshops on June 1st and 2nd. These in-depth programs will help you move beyond individual "tools" and isolated improvement projects to build leadership capabilities and develop management skills needed to create the complete lean enterprise and a culture of problem solving. There is a 25% discount on Pre-Summit Workshops* for Summit attendees.
Breakfast is served daily at 7:00 AM and workshops begin at 8:00 AM.
Instructor:
Kim Barnas

Dates: Monday, June 1 8:00 AM - 4:00 PM

Instructor:
Maryjeanne Schaffmeyer

Dates: Tuesday, June 2
8:00 AM - 4:00 PM

Price: $800
$600 Summit Attendees
Creating a Lean Management System

Is your organization struggling to sustain improvement gained through the application of lean principles?
Managing a lean organization requires a different type of leadership and a shift from management-by-objectives to management-by-process. Particularly for leaders close to the front lines, who are responsible for supporting operational processes as well as for implementing strategic initiatives, it is imperative to adopt a new way to manage that allows them to perform well in these roles. At ThedaCare, this management system, comprised of specifically designed tools and processes, is called the Business Performance System. Applying the principles of lean, this system enables the adoption of management by process, regulates the flow of information from the front lines to senior leaders and back, fosters engagement of all employees in process improvement, and allows for daily coaching and teaching. During this day-long session Patsy Engel, Director of Operations at ThedaCare will share with participants the journey to develop the Business Performance System and provide an in-depth overview of the purpose of each element of the system.

Key objective for participants include:
Explain the purpose behind each of the 10 ten interconnected components of a lean management system.
Describe how to cascade information effectively throughout the organization.
Identify how to create and sustain a system of continuous improvement aligned with strategic goals.
Discuss how employee coaching and mentoring can occur on a daily basis.  
Build standard work for executives in gemba to support daily continuous improvement.
---
Kata Experience
Instructor: Beth Carrington

Dates: Monday, June 1 8:00 AM - 4:00 PM
Price: $800
$600 Summit Attendees
Together, the Improvement Kata & Coaching Kata are a brilliantly innovative management system that provides the means to achieve two equally important objectives:
A methodology to achieve challenging objectives that are currently beyond a team's ability to reach, and...
A way to develop managers and leaders as coaches for creating a culture of continuous improvement, adaptation, and innovation. This is done through simple, easy-to-teach, time-efficient, daily routines.
Based on Mike Rother's Kata methodologies, this 1-day course provides a unique mix of theory, as well as a hefty
dose of hands-on practice. Our intensive course provides a deep dive into the two fundamental behavior patterns that are at the core of the Kata methodology: the 5-Question Coaching Dialog and Rapid PDCA Cycles. Participants who go through this course will gain direct insight into the power of these methods through repeated personal practice. At the heart of the training experience is a challenge that requires a high level of ingenuity and continuous improvement, on the spot and in real time. Small teams will be assembled during this training where they will work together and strive to achieve ever-higher levels of performance using the Coaching Kata and Improvement Kata thereby gaining familiarity with these continuous improvement methods.
Following this session, participants will be able to:
Identify what is involved in deploying lean-style improvement-skill development and how to utilize it in their organizations.
Demonstrate hands-on coaching and practice routines that create greater improvement skills using the 5-Question Coaching Dialog and Rapid PDCA Cycles
Recognize the role of leaders in creating a deliberate culture of continuous improvement.
---
Lead with Respect: Using Respect for People to Enable Engagement, Teamwork & Accountability
Instructor: Mike Orzen

Dates: Monday, June 1 8:00 AM - 4:00 PM
Price: $800
$600 Summit Attendees
Building a great organization requires effective leadership. It turns out the leadership skills can be learned. A key element that is often misunderstood is what it means to lead with respect. This workshop explores why leading with respect is essential in a successful transformation, what respect looks like in practice, and how it impacts your people to drive lasting change for the better.
Leading with respect involves awareness of our focus, how well we are connecting with people to created sustained high levels of performance. This is accomplished through the application of 7 core practices:
Challenge: a key to getting people to work together is to agree on the problem before disagreeing about solutions. Rather than setting fixed goal posts and objectives, "challenge" is about highlighting specific improvement dimensions in any job. The art and persistence of challenging brings an influx of energy and constructive tension to get teams focused on the right problems they need to solve.
Listen: challenges exist because of very real barriers preventing people doing what we want/need them to do. Listening means standing in their shoes and looking through their eyes until one understands the point of view the employee is expressing and the reality the obstacles have to them. Listening also means actively going to the gemba, pointing out physical facts, and trying simple ideas right away so that people deflate obstacles and focus more on facts.
Teach: the heart of people development in lean is problem-based learning. Problem solving can be taught by teaching how to define a problem as a gap with a standard (or an ideal), how to grasp the situation by examining factors one by one with quick experiments, how to set a target for improvement, how to ask "why?" repeatedly and seek root cause, how to imagine alternative strategy, pick one and execute it, how to evaluate the outcome of our actions and figure out what worked where and what didn't in order to, finally, draw the right conclusions and set up the right standards to be able to stabilize the countermeasure and move on to the next problem. This is kind of learning that generates real behavior change and higher levels of performance.
Support: daily kaizen - and supporting people while they experiment with kaizen – is the key to creating a kaizen culture. Daily kaizen is a natural offshoot of visual control as teams see for themselves where the process is going awry and work at getting it back to standard. Both visual control driven kaizen and improvement driven kaizen need to be supported by management stepping in and showing an interest by both highlighting problems and clearing obstacles, as well as recognizing and rewarding the effort of employees committing to daily kaizen.

Teamwork: teamwork is the individual skill of working with others across borders. Teamwork starts by respecting another's opinion and trying hard to understand their point of view (which doesn't always mean agreeing). Teamwork also means knowing to separate the person from the problem and being tough on the problem but soft of the person so that a truly win-win space can emerge.

Learn: a key Lead With Respect skill is to learn to plant in local kaizen efforts the seeds of answers to the larger overall business challenges considered during the Challenge practice. Learning means leaders also learning to learn new ways of seeing the business so that, in solving detailed work problems, you learn to see and discover what topics really matter to the business' future development.
Results & Relationships: Effective leadership requires a dual focus: achieve great results through great behavior. Fostering the right behavior in others requires solid relationships built on trust, respect, transparency, and consistency. The results you need to achieve can only be reached through the efforts of your people. As your people learn new skills, and together with leaders, build a workplace that enables and supports the courage and vulnerability required to learn, practice, and master the first 6 practices of Lead with Respect, results and healthy relationships with workers, customers, and suppliers are a natural outcome.

Organizations are a reflection of their leadership and if change needs to happen, it often needs to begin at the top. Through practice, we learn and gradually begin to master the 7 practices to become more effective leaders and create healthier high-performance organizations. This is a personal journey of growth, sometimes quite painful, which transforms individuals and companies. It is tough work and not for someone who believes that the change that needs to occur is 100% outside themselves! Come and learn about what Leading with Respect is about, add new skills, and drive new behaviors and results in your company.
Benefits:
Through instruction, small group discussions and exercises, workshop participants will:
Understand the 7 practices of Lead with Respect
Learn by doing through a series on hands-on exercises and role plays
Leave the workshop with a personal plan of growth and practice
Return to work with a new paradigm of Leadership
Who should attend
Senior Leaders
Improvement Deployment Leaders & Lean Champions
Lean Practioners of all levels
Following this session, participants will be able to:
Describe the 7 practices of Lead with Respect
Practice Lead with Respect concepts through hands-on exercises and role plays
Apply Lead With Respect attitudes into our daily work
Examine how to manage your personal journey of growth utilizing Lead with Respect concepts
---
Leader Standard Work & Behaviors
Instructor: Joe Murli

Dates: Monday, June 1 8:00 AM - 4:00 PM
Price: $800
$600 Summit Attendees
How to implement the 5 major tools that form the management side of kaizen
You've done kaizen workshops, rapid improvement events, or other lean activities that dramatically changed work process for the better.
But have you changed your management activities to support the operational changes? If not, the operational improvements will plateau first, and then degrade. Guaranteed. Maybe you see signs of backsliding already? The problem is that traditional management practices don't create the cultural shift to daily problem solving that is needed to sustain and advance operational improvements. To make the shift, you, as a leader, must change what you do, but not haphazardly or impulsively.
Just as operators have standardized work for their value-adding activities, you need predictable, repeatable standard activities that build people's "problem-solving muscle" and move them ever closer to daily continuous improvement. These activities constitute a management practice known as Leader Standard Work.
Leader Standard Work involves walking the gemba (the place where value is added), observing abnormalities, asking questions, and supporting people in the improvement process. But what do you do on the gemba? Where do you go, how do you identify abnormalities, what do you ask people, how do you help them, and how do you know if that help is actually working?
This workshop gives you the answers. It covers the five major tools of the Leader Standard Work system and prepares you to implement them when you get back to work. You'll learn and practice:
1. Gemba Walks
What visual tools do you need to identify normal from abnormal so that the walk is a management process, not a social event or management by walking around
What metrics to monitor on the walk; the right way to react when you find an abnormality
How you can replace some meetings with gemba walks so you use time more effectively
When to ask open-ended questions; the right and wrong ways to ask them.
How to design gemba walks for different levels - team leader, supervisor, line manager, executive - with different frequencies, scopes, and questions?
Simulation and role-playing exercise
2. Reflection Meetings
What you must do to prepare for a Reflection Meeting (sometimes called a Huddle)
Why a theme for the meeting is important; how to consistently come up with themes connected to problem solving
How gemba walks and status board metrics fit in with the meetings
How the meeting discussion differs from a gemba walk discussion
How to design Reflection Meetings for different levels - team leader, supervisor, line manager, executive
Simulation and role-playing exercise
3. Andon Response
What is the true purpose of an andon
How to structure an andon
Why responding to an andon is much different than responding to an abnormality discovered during a gemba walk
How to design andons for different levels and work environments
Simulation and role-playing exercise
4. The Accountability Process
Accountability versus blame
How to have a conversation as a team around process failure, not blame
How to make visual Accountability Boards to track process improvement assignments
How to react when an assignment isn't done on time
Examples of Accountability Boards
How to design Accountability Processes for different levels - team leader, supervisor, line manager, executive
Simulation and role-playing exercise
5. Mentoring
The purpose of Mentoring; how it differs from performance reviews
Questions that must be at the center of Mentoring Meetings
How often to hold these meetings
How to design Mentoring Meetings for every level of the company - team leader, supervisor, line manager, executive
Simulation and role-playing exercise
Who Should Attend
Executives, senior, mid-level, and front-line managers
HR executives responsible for management development, and rewards and recognition systems
Prerequisites
Understanding the basics of a visual workplace and process stability.
Following this session, participants will be able to:
Describe the five major tools of the Leader Standard Work system
Discuss methods to implement for daily continuous improvement in your work setting
Incorporate strategies of the Leader Standard Work System in your work setting
---
People Systems: A Component of the Lean Management System
Instructor: Kathi Hanley

Dates: Monday, June 1 and Tuesday, June 2 8:00 AM - 4:00 PM
Price: $1600
$1200 Summit Attendees
While process improvements and leader standard work can yield great benefit on their own; truly significant, sustainable, breakthrough improvements are made when we align our people systems with the behaviors we expect of the workforce. Without this alignment, it is fraught with potential pitfalls and ambiguity. However, when we employ a structured approach that aligns our people systems and the expected behaviors, we are able to create the ideal work environment in a practical, safe, and predictable manner.
This two-day course teaches a critical element of the Lean Management System which encompasses a critical examination of the policies, practices, and systems that motivate people to think on behalf of the company. A unique characteristic of Lean is the capture of the hearts and minds of the organization to have everyone every day think about how carry out their work more effectively, aligning people systems to this goal is a requirement for success.
This course will walk participants through what we call the employee lifecycle starting from the time a person is attracted to join the organization until they disengage, and all stages in between. Each of these stages contain critical milestone events that have large impact on the expectations of the individual as well as their perceptions of the organization's expectations of them. Participants will learn to identify and close gaps between the current state and the desired future state, as well as strategies for effectively closing those gaps. Exercises are included to relate the materials to your own organization and potential opportunities to affect improvement.
Who Should Attend:
HR professionals that are part of an broad organizational lean transformation
Executive and other senior leadership responsible for improving business performance utilizing Lean transformation
Other professionals in the field of Organizational Design, Organization Effectiveness, Change Agents, Process Engineers, and/or Lean Leaders
Steering Committees / cross-functional teams tasked with transforming their organization
Following this session, participants will be able to:
Describe the characteristics of Lean organizations
Identify the most critical components of People Systems that affect targeted lean behaviors
Discuss the competencies required in a Lean thinking organization, how they can best be integrated into the Lean transformation process, and managed long term
Apply development methods consistent with Lean leadership behaviors
Examine the phases of the employee life cycle and how to observe "markers" that drive Lean thinking behaviors
Formulate practical connections among the 6 elements of the Lean Management System inherent in a functioning lean thinking organization
Describe how to identify and close gaps specific to People Systems and strategies for a successful lean transformation
---
The Building Blocks of Enterprise Excellence: Accelerating you Transformation with The Shingo Model
Instructor: Jake Raymer

Dates: Tuesday, June 2 8:00 AM - 4:00 PM
Price: $800
$600 Summit Attendees
Is your organization "stuck" in a whirlwind of activity of tool utilization, struggling to sustain desired long-term behavior and performance results?
This learning experience provides a practical method and a framework to accelerate world-class organization performance and operational excellence through the appropriate application of lean principles, systems and tools. Participants will explore two architectural methods for improvement: 1. Tool-based architecture, and 2. Principle-based architecture. Both are necessary in the evolution of culture.
Few organizations build on what they have previously learned - that tools alone are not enough, that people need to understand the 'WHY' behind the 'HOW,' or the "principle-based architecture" behind a lean transformation During this one-day program participants will learn from other healthcare organizations that are making this similar transition. We will reflect on key questions such as:
How should we be achieving these results and with what behavior?
How do we sustain long-term behavior & performance results?
If champion leadership rotated to other areas, would there be backsliding of improvement gains?
In this session, you will discover the key concepts behind the Shingo model, which has guided lean transformation in many industries for more than 25 years, and is now being applied in healthcare. You will also understand why lean transformations are about more than the application of tools - they are about transforming the culture.
Following this session, participants will be able to:
Describe the benefit of focusing on principle-driven behavior.
Identify and create key behavior indicators (KBI).
Discuss the evolution and integration of tools, systems, and principles.
Create a roadmap of next steps
Who Should Attend: Clinical and non-clinical healthcare professionals
---
Coaching Problem-Solving in Huddles and Continuous Improvement Team Meetings
Instructor: David Verble

Dates: Monday, June 1 8:00 AM - 4:00 PM
Price: $800
$600 Summit Attendees
Many hospitals, clinics and healthcare systems are focusing on continuous improvement (CI) activities by teams of staff to increase quality, safety and delivery of patient care in their facilities. These activities generally involve teams at huddle boards identifying problems and discussing solutions or in Rapid Improvement Events (RIEs) working to eliminate waste and improve flow. In most cases the teams are led by area managers, care team leads, CI coordinators or lean coaches. While these efforts are successfully engaging employees in identifying and addressing problems of local concern many organizations are beginning to wonder when they will see improvements in overall patient care and operating efficiency.
This workshop is intended to support the team leaders, managers and CI coordinators who in most case have the primary role in leading and coaching the huddles and RIE teams. The next level of success for these efforts will depend on increased focus on precision in problem identification, using rapid learning experiments in root cause investigation and tackling the right problems at the right place. This workshop is designed is give participants opportunities to experience and practice the following coaching skills that are essential in all three activities. Participants will learn to:
Following this session, participants will be able to:
Recognize problems that are stated with the clarity and precision required for effective and sustainable PDCA/PDSA problem solving
Identify the waste and problems in work flow that are the major contributors to performance issues in delivery of quality care
Demonstrate asking Humble Inquire questions to help team members recognize and develop the skills they need to become more effective problem solving thinkers
---
Moving Beyond Budgeting in Healthcare
Instructor: Steve Player

Dates: Monday, June 1 and Tuesday, June 2 8:00 AM - 4:00 PM
Price: $1600
$1200 Summit Attendees
Is your Finance function fully supporting your efforts to implement lean, or are they continuing to use traditional budgeting practices? Is there a better way to plan and control?
During this learning session you will learn how leading-edge organizations like M.D. Anderson Cancer Center, ThedaCare and Park Nicollet have changed their traditional budgeting process to eliminate thousands of wasted hours of effort, in favor of a more dynamic way of managing financial performance. These organizations have found that budgeting is both a philosophical road block to lean thinking and a process with tremendous waste.
Participants will learn and practice how to apply the 12 Beyond Budgeting principles to eliminate waste and maximize performance, and will explore how rolling forecasts, dynamic resource allocations, and relative performance measures provide greater support for lean implementations to drive improved results.
Following this learning session, participants will be able to:
Identify the waste that fills traditional budgeting practices and what lean finance can do that is more effective.
Evaluate leading-edge lean healthcare organizations have already eliminated annual budgets.
Explain how the 12 Beyond Budgeting principles lead to more accountability and a higher performing organization.
Develop a specific case for change and action plan for improvement.
Describe how finance can truly support lean implementation.
Who Should Attend: CFO's, controllers, directors of financial planning and accounting, senior leadership team members, and lean implementation leaders
---
Redefining the Role of Leadership
Instructor: Karl Hoover

Dates: Tuesday, June 2
8:00 AM - 4:00 PM
Price: $800
$600 Summit Attendees
Do you know what it takes to lead in a lean environment? Do you, as a leader, understand how your behavior and management style must change?
A lean environment requires a different type of leadership. Leader behaviors based on respect for people and humility foster and sustain continuous daily improvement. Traditional leader behaviors that suggest a top down, leader-knows-best approach, run contrary to the principles of lean and will undermine the lean transformation of an organization. This workshop, tailored to any organization, will engage the senior leadership team in a conversation about ideal behaviors and current barriers to achieving their target state. Through discussion and reflection, the team will learn about the tools that can support them in their own transformation from "white coat" leaders to "improvement" leaders.
Following this learning session, participants will be able to:
Recognize the gap between traditional and improvement leadership behaviors.
Develop daily standard work that includes going to the gemba.
Create standard calendars for leadership team.
Examine and improve upon questions to ask at the gemba to help teams see gaps.
Establish A3 thinking into on-the-ground coaching and mentoring.
Perform a questioning versus telling approach at the gemba.
Create a transparent work environment to facilitate discussion and contrast normal from abnormal.
Who Should Attend: clinical and nonclinical leaders across the healthcare industry
---
Daily Continuous Improvement for Healthcare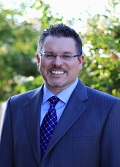 Instructor: Mark Graban

Dates: Tuesday, June 2 8:00 AM - 4:00 PM
Price: $800
$600 Summit Attendees
Does your organization aspire to have a culture of continuous improvement? If so, how will you effectively engage everybody in this process? Can you create a community of problem solvers who are improving the things that matter to patients, to staff, and to your healthcare organization's bottom line?
This learning experience is focused the role that senior executives and other leaders need to play in creating and sustaining a culture of continuous improvement. Through discussions and interactive exercises, participants will better understand the "kaizen" style of continuous daily improvement, and they will develop a plan to take back to their organizations.
Following this learning session, participants will be able to:
Explain how to identify, discuss, and implement improvements in a Kaizen and PDSA model
Describe the importance of documenting, sharing, and celebrating improvements
Recognize the connections and complementary nature of Rapid Improvement Events and Daily Continuous Improvement
Identify the barriers that exist in traditional healthcare organizational cultures, what needs to change, and how those new behaviors and practices can be modeled by executives
Practice coaching, collaborating, and mentoring others on key behaviors that are necessary for a culture of continuous improvement
Discuss how Kaizen practices and leadership behaviors fit into a daily Lean Management System process
The objectives will be achieved through a combination of online learning (a private on-demand webinar that introduces Kaizen basics before the class), facilitated discussions and interactive exercises.
Who Should Attend: Clinical and nonclinical executives and leaders across the healthcare industry
---
Improving Your A3 Management Process
Instructor: Eric Ethington

Dates: Tuesday, June 2 8:00 AM - 4:00 PM
Price: $800
$600 Summit Attendees
Is your organization currently using the A3? How is it working for you? How could it be improved?
A key success factor of any new skill is practice, but practice without guidance allows the introduction and reinforcement of bad habits. Although we really know better, the new habits become the "standard" and years later we find we have drifted from the original purpose. In your organization, are A3's primarily a tool, a means of reporting what has been done? Or are they part of a larger process of ongoing organizational alignment, engagement and learning?
As Jim Womack says, "The most basic definition of an A3 would be a P-D-C-A storyboard or report, reflecting Toyota's way of capturing the PDCA process on one sheet of paper. But the broader notion of the A3 as a process, embodying the way of thinking represented in the format, captures the heart of lean management."
This course is specifically designed for people who have at least one year of experience using A3s and would like to get more out of the process.
Description:
This workshop reflects on the true purpose of the A3 Management Process and then reexamines the Process from multiple perspectives, including:
The Author: the owner of the A3, who takes the initiative to understand the situation and layout a proposal.
The Coach: the person who is directly or indirectly mentoring the author, and may be in a position to authorize the proposal.
Other stakeholders: the people who must have a common understanding of the problem, its cause and what is being proposed to improve the situation.
Lessons from the case study in the book Managing to Learn, as well as other A3 process examples will be high-lighted throughout the workshop.
Benefits:
Through instruction, small group discussions and exercises, the workshop participants will:
Understand and clearly articulate the purpose of the A3 process
Gain and reinforce experience in key roles of the A3 process
Learn actionable tips to be a better author & coach
Develop next steps for improvement of the A3 process in their own organization
Course outline:
The purpose of the A3 process
Grasping the Situation
Analysis
Recommendations, Action Plans & Follow-up
Your plan for improving your A3 process
Who should attend:
Any manager who wishes to improve their organization
Any manager who wishes to lead and manage their organization more effectively
Change agents, lean promotion office managers, and specialists
Senior executives who wish to improve their abilities to lead and manage
Anyone who wishes to improve his or her critical lean thinking
---
Value Stream Improvement for Healthcare
Instructor: Tom Shuker
Instructor: Judy Worth

Dates: Monday, June 1 to Tuesday, June 2
8:00 AM - 4:00 PM
Price: $1600
$1200 Summit Attendees
As healthcare organizations move to apply lean thinking to improve the quality, safety and efficiency of their value streams (e.g., their workflows or service lines), many of them have learned how to develop current-state maps to create a snapshot of their existing processes. Unfortunately, many of those organizations struggle to apply systems thinking to the task of creating a future-state map of their value streams. All too often, the future-state map is just a drawing of a preconceived solution rather than the result of a rigorous lean thinking process. That is why most future-state maps look like a collection of "spot" improvements rather than a holistically improved process designed to deliver value to clearly specified customer demand in the context of organizational mission and priorities. Many also struggle to create and execute implementation plans to achieve the desired future state. In addition, even fewer organizations are able to truly sustain a system-level problem solving effort during and beyond implementation.
Having observed these organizations' struggles for many years, we created this interactive workshop to take you through EVERY step of the value-stream improvement process: preparation before mapping, current-state mapping, system-level problem solving to design the future state, managing implementation of a lean transformation to plan, and continuing to support the value stream after implementation.
As a starting point we present a case study focused on improving flow in a hospital emergency department. Using the information provided you will practice scoping a value stream project to improve patient flow in that ED, drawing an accurate current-state map of the process described in the case study, applying lean principles to envision a leaner future-state, and implementing the future-state in a way that can be sustained.
Following this session, participants will be able to:
Identify the Value Stream improvement process as a critical tool within the Lean methodology
Apply mapping techniques to visualize a current process
Apply lean tools and principles to create a future-state map;
Describe how to plan and implement a lean value-stream improvement project to achieve sustainable gains