Mapping the Value Stream:
Creating a Blueprint to Achieve a Lean Transformation  
In this hands-on, in-person workshop, based on the foundational book Learning to See, you'll learn how to accurately target your continuous improvement efforts to where they will have a substantial and sustainable impact on quality, costs, time to market, and other performance factors that are critical to customers and your company's success.  
Through instruction, discussion, group activities, and hands-on exercises, this workshop will show you how to see and visually capture detailed work processes, differentiate value from waste, and eliminate the sources of waste by creating accurate current-state maps and leaner future-state maps for a product family. You'll also develop plans for implementing the future state.  
Value-stream mapping is a fundamental lean practice that involves capturing and visually depicting — using a computer or pencil and paper — all the actions (value-creating and nonvalue-creating) needed to produce a product or service from raw material inputs to delivery. Diagramming all the operations, steps, inputs, and outputs — including material and information flow — highlights the individual tasks, distinguishing them from the background clutter of the workplace.  
The current state map enables everyone involved in the value stream to visualize a shared understanding of how each step in the process delivers value to the customer, including the material and information, and identify areas of improvement.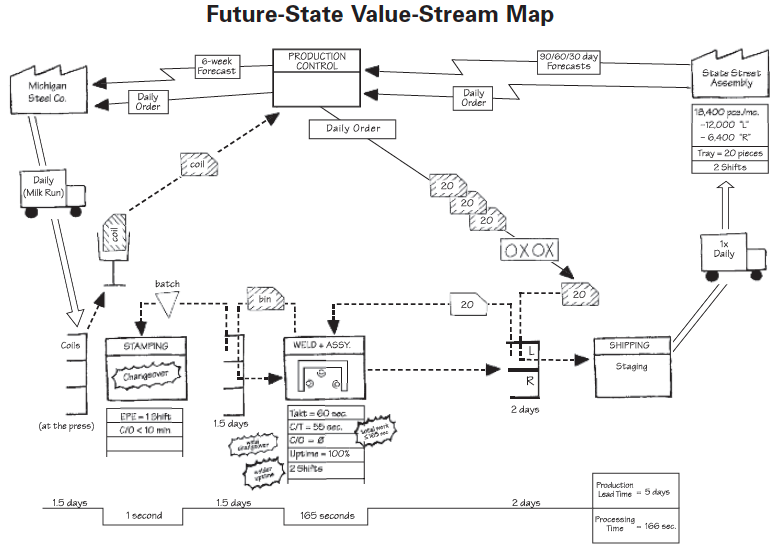 The future state map similarly creates a shared understanding of how the process will work once the team makes improvements, serving as a roadmap of improvements. 
Using a manufacturing case study, you'll sharpen your "eyes for waste and flow," including how to identify a product family, see the entire value stream for a specific product family, and map the value stream to identify and eliminate waste. You'll also gain an in-depth understanding of what makes a value stream "lean," and how to develop a plan to achieve your performance targets.
This workshop enables you to target your improvement efforts by demonstrating how to create a value-stream map to depict complex work processes visually. It explains and allows you to practice creating and analyzing maps to gain alignment on and prioritize problems and envision and establish a plan to achieve an improved future state.
Who will benefit?
Operators, engineers, managers, supervisors, technical support personnel, continuous improvement professionals, and change agents
Professionals in any industry overseeing the production and delivery of a product or service using a multi-step process
Professionals at any stage of their lean journey, particularly (though not exclusively) those just beginning
What will I learn?
Upon completion, you will be able to:
Execute the value-stream mapping process.
Explain why VSM is integral to lean thinking and practice.
Gain a better understanding of the linkages between material and information flow.
Establish a direction for your improvement efforts with an understanding of the relationship between process improvement and system improvement to help you meet your customers' needs while achieving your business performance objectives.
Establish the basis for an effective lean implementation plan using key principles to design how your factory's door-to-door material and information flow could ideally operate.
Give your team an understanding of the need for a common language and processes to collaborate on continuous improvement.
Are there any prerequisites?
Though no prerequisite training or reading is required, familiarity with lean management basics is helpful.
Suggested Reading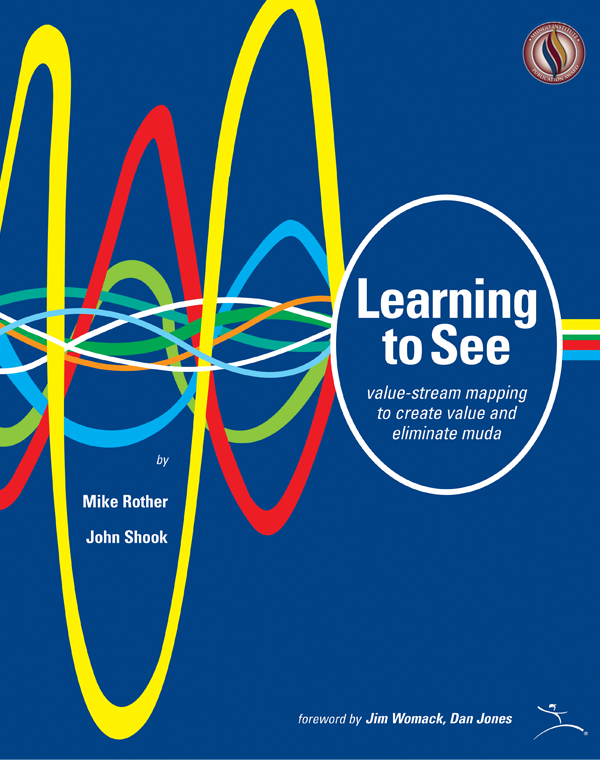 Read the book that introduced the concept of value-stream mapping to the world — and upon which LEI based this workshop. Written by LEI Founder and Senior Advisor Jim Womack and Founder and Chairman of the Lean Enterprise Academy (U.K. ) Dan Jones, this book received the Research Award from the Shingo Institute at the Jon M. Huntsman School of Business, Utah State University and is available in 16 languages.
Group Discounts
Register three or more students from your organization and save 12.5% off every registration. To receive a group discount, register as a group through the registration link and the discount will automatically apply.
Cancellation Policy
You can cancel your registration for in-person workshops four weeks before the course start date for a full refund. A cancellation occurring within four weeks of the workshop dates will be subject to a $350 fee.  To cancel, please call LEI at (617) 871-2900 or email registrar@lean.org.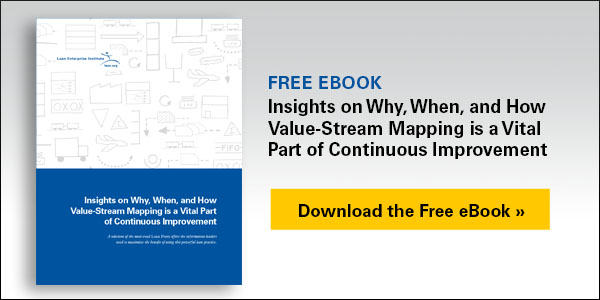 Get a head start or supplement your online learning. Gain insights on the why, when, and how of value-stream mapping, a fundamental element of continuous improvement.
Coursework Overview
Topics include:
Value-stream improvement vs. process improvement
Exercise: Drawing a current-state map
What is a lean flow?
Individual efficiency vs. system efficiency
Build to the supermarket or shipping?
Continuous-flow processing
Scheduling one point
Designing a lean flow
Exercise: Drawing a future-state map
How to create a plan for implementing the future state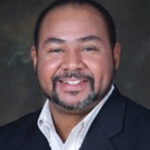 Bryant Sanders
Senior Coach and Chief Engineer, Operations
Lean Enterprise Institute
Bryant, a recent retiree from Toyota Motor North America (TMNA), has 25 years of experience in accessory development, supplier development, quality, logistics, production operations, and Toyota Production System (TPS) deployment. While at TMNA and working with the Toyota Production System Support Center and Operations Management Development Division, he learned firsthand the importance of focusing on […]
Read more about Bryant Sanders
Viwinco Windows + Doors
851 Hemlock Road
Morgantown, PA 19543
Morgantown, PA Workshop Location:
Viwinco Windows + Doors
851 Hemlock Rd,
Morgantown, PA 19543
Suggested Nearby Hotels:
SpringHill Suites


730 Eagleview Blvd, Exton, PA 19341
This hotel is located approximately 17 miles from Viwinco (~30 minute drive). 

Hampton Inn


4 N Pottstown Pike, Exton, PA 19341
This hotel is located approximately 16 miles from Viwinco (~25 minute drive). 
Nearest Airports:
Philadelphia International Airport (PHL)
Lancaster Airport (LNS)
Harrisburg International Airport (MDT)
Building a Lean Operating and Management System