Webinar – Navigating Organizational Change: Insights from the Change Questions Framework 
December 5, 2023: 11:00am - 12:00pm ET
Webinar – Navigating Organizational Change: Insights from the Change Questions Framework 
Register
Are you facing the complexities of organizational change? Looking for effective strategies to guide your team through transformation? This webinar is your guide.
Join us for an insightful session with Dr. Lynn Kelley, an experienced leader in organizational change, and John Shook, former CEO of the Lean Enterprise Institute. They'll discuss Lynn's new book, Change Questions: A Playbook for Effective and Lasting Organizational Change.
In this webinar, you'll explore the Change Questions framework, a versatile approach to transformation. This method is about thoughtful questioning, addressing crucial organizational decisions, and focusing on purpose, process, and people​​.
The webinar will feature an interactive exercise focused on defining the purpose of transformation. This is a vital, but often overlooked, step that builds alignment enabling sustainable change.
Key Takeaways
Defining Purpose in Change: Learn to articulate and communicate the purpose of your change initiative, a critical yet often overlooked step​​.
Designing and Implementing Change: Discover how to create work changes that align with your initiative's goals and solve critical problems​​.
Cultural Alignment and Transformation: Learn about the impact of organizational culture on change and how to harmonize it with your change objectives​​.
Iterative Implementation Approach: Grasp the concept of iterative implementation for continuous feedback and improvement of your change initiatives​​.
Lynn and John will share their experiences and insights, including the transformational story of Union Pacific Railroad, which achieved over 90% sustainment using the Change Questions framework​​.
Click here to download the Change Questions Digital Workbook.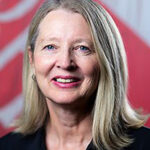 Lynn Kelley
Senior Advisor, BBH Capital Partners
Retired Senior Vice President, Supply Chain and Continuous Improvement, Union Pacific Railroad
Following a career highlighted by leadership roles in engineering, supply chain, continuous improvement, and quality in various industries, including healthcare, academia, and manufacturing, Kelley retired from Union Pacific Railroad in 2018. Now serving as a senior advisor to BBH Capital Partners, she assists in sourcing, investment evaluation, transaction execution, and providing post-investment value-added oversight to […]
Read more about Lynn Kelley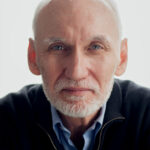 John Shook
Senior Advisor, Lean Enterprise Institute
John Shook learned about lean management while working for Toyota for 11 years in Japan and the U.S., helping it transfer production, engineering, and management systems from Japan to NUMMI and other operations around the world. While at Toyota's headquarters, he became the company's first American kacho (manager) in Japan. In the U.S., Shook joined […]
Read more about John Shook