Learning to See Using
Value-Stream Mapping 
Develop a blueprint of improvements that will achieve your organization's strategic objectives.
Online – On-Demand, Self-Paced,
with three 1-hour coaching sessions
scheduled at your convenience.
Discover how to move from a scatter-shot spot-improvement approach — or worse, firefighting — that leads nowhere to a process that helps you develop a blueprint of improvements that will achieve your organization's strategic objectives.
$599, includes three 1-hour coaching sessions.
Learn how
to
use
value-stream mapping
to
develop a blueprint
for effectively applying other continuous-improvement methods
to
achieve your company's strategic objectives
in this in-depth,
self-paced learning experience.
You'll discover how the value-stream mapping process helps you accurately target your continuous–improvement efforts to where they will have the most substantial and sustainable impact on quality, costs, time to market, and other performance factors critical to your customers' and your company's success.
Through engaging educational materials, hands-on exercises, and virtual 1:1 coaching, this learning experience guides you through completing the entire value-stream mapping process, including the technical and social aspects. You'll engage with videos, video presentations, interactive multimedia, articles, case examples, and book excerpts, including the landmark Learning to See workbook, which introduced value-stream mapping to the world. 
One-on-One Coaching 
At three strategic points in the course, you'll schedule one-hour virtual coaching sessions to answer your questions and give feedback on your value–stream map.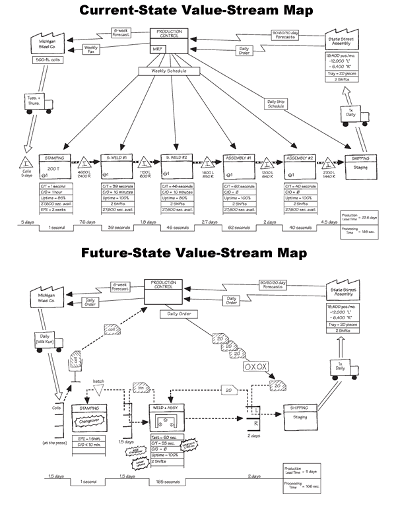 Value-stream mapping is a fundamental lean practice that involves capturing and visually depicting — using a computer or pencil and paper — all the actions (value-creating and nonvalue-creating) needed to produce a product or service from raw material inputs to delivery. Diagramming all the operations, steps, inputs, and outputs — including material and information flow — highlights the individual tasks, distinguishing them from the background clutter of the workplace. 
The current state map enables everyone involved in the value stream to visualize a shared understanding of how each step in the process delivers value to the customer, including the material and information, and identify areas of improvement.  
The future state map similarly creates a shared understanding of how the process will work once the team makes improvements, serving as a roadmap of improvements.  
This learning experience enables you to target your improvement efforts by demonstrating how to create a value-stream map to depict complex work processes visually. It explains and allows you to practice creating and analyzing maps to gain alignment on and prioritize problems and envision and establish a plan to achieve an improved future state.
Who Will Benefit?
Operators, engineers, managers, supervisors, technical support personnel, continuous improvement professionals, and change agents

 

Professionals in any industry overseeing the production and delivery of a product or service using a multi-step process

 

Professionals at any stage of their lean journey, particularly (though not exclusively) those just beginning

Professionals who aim to enhance their career prospects by learning — or closing their knowledge gaps of — lean thinking and practice
What Will I Learn?
By completing this course, you will be able to:
Execute the value-stream mapping process.
Explain why VSM is integral to lean thinking and practice.
Gain a better understanding of the linkages between material and information flow.
Establish a direction for your improvement efforts with an understanding of the relationship between process improvement and system improvement to help you meet your customers' needs while achieving your business performance objectives.
Establish the basis for an effective lean implementation plan using key principles to design how your factory's door-to-door material and information flow could ideally operate.
Give your team an understanding of the need for a common language and processes to collaborate on continuous improvement.
Learn at your own pace, and schedule, alone, or with your team.
What Else Should I Know?
Get a head start or supplement your online learning. This ebook offers the information leaders need to maximize the benefit of using the powerful lean practice of value-stream mapping: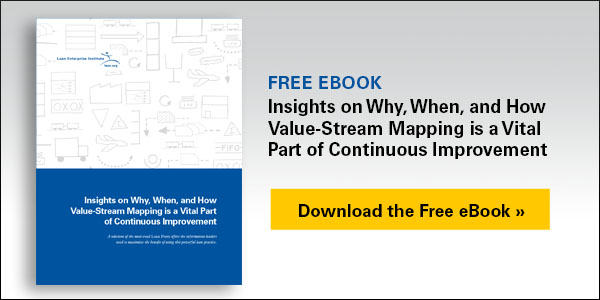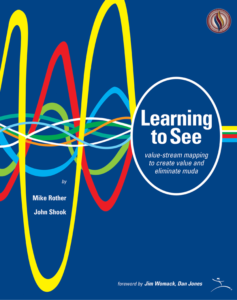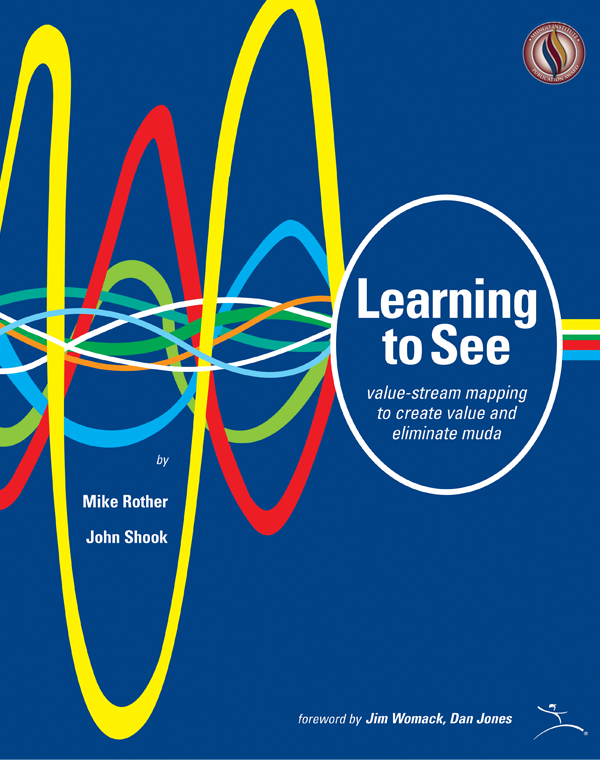 Also, though no prerequisite training or reading is required, having familiarity with lean management basics will be helpful. We recommend you read the Learning to See workbook, which first presented the tested and proven value-stream methodology to the world. The workbook is available in 16 languages and received a Research Award from the Shingo Institute at the Jon M. Huntsman School of Business, Utah State University.
Learning Experience Segments
*Actual times may vary.
Detailed Subject-Matter Information
Estimated Time to Complete*
Welcome to Online VSM!
7 minutes
Current State Map
40 minutes plus hands-on time
Your Own Current State Map
10 minutes plus hands-on time
Assess Current State
30 mintues plus hands-on time
Future State Map
45 minutes plus hands-on time
Implementation Plan
20 minutes plus hands-on time
Resources & Feeback
5 minutes