Learn the systems-based method of new product, process, and service innovation that enables you to leverage your entire enterprise to create sustainable—and profitable—value streams.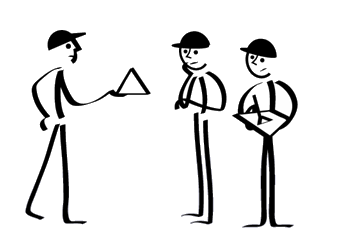 Creating profitable value streams 
Too often, organizations segregate the people developing new products, processes, and services innovation from the production and delivery parts of the business, fragmenting the value chain. This approach causes delays, cost overruns, quality problems, and a host of other issues. Worse, it can do tremendous damage both to the culture and overall performance of the organization. Lean Product and Process Development (LPPD) counters this tendency by bringing the entire organization together in the innovation process.
LPPD is a powerful system for developing new products and services, as well as the processes needed to produce and deliver them. Proven effective in companies large and small across diverse industries, it is more than merely a strategy for product development. It enables you to leverage your entire enterprise to build a sustainable system for consistently creating profitable value streams that, from the start, eliminate upstream issues.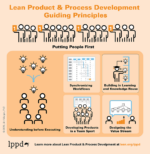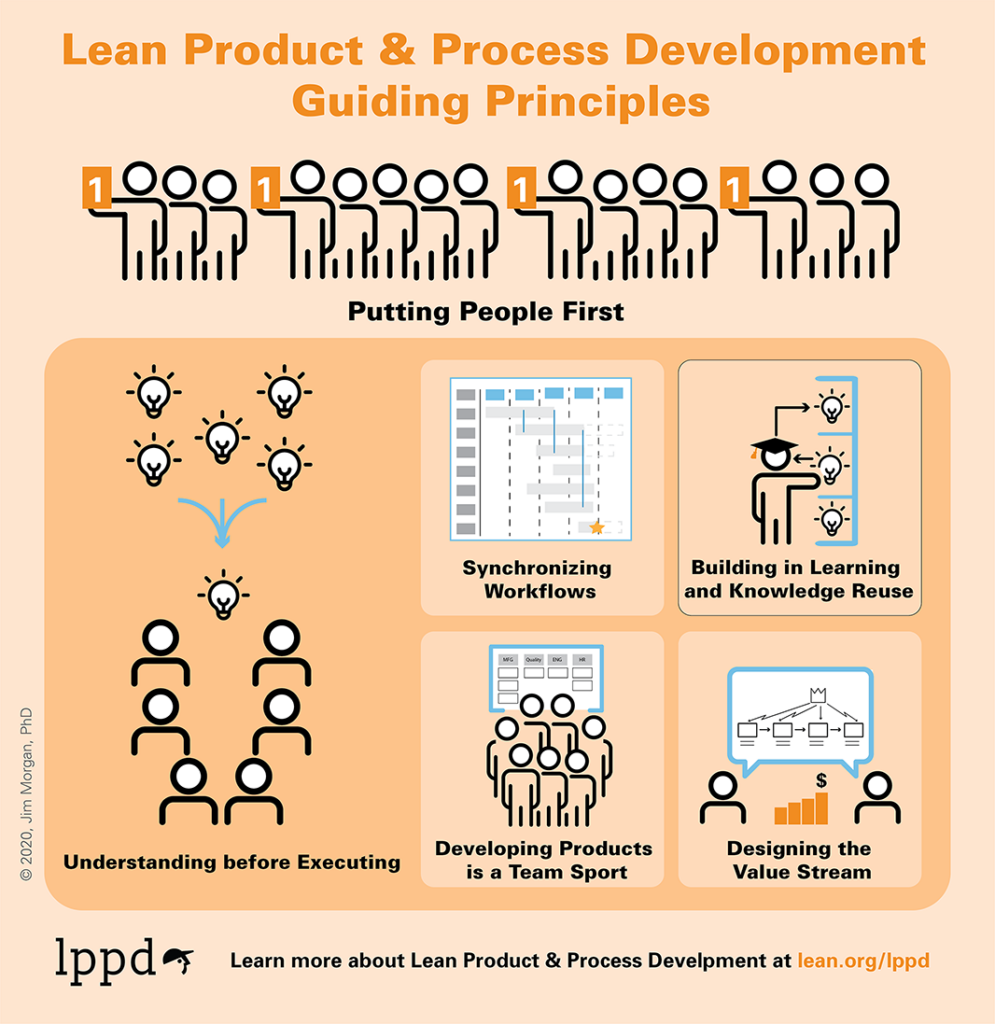 LPPD is built on six core principles: 
People first: Design the innovation system to engage and challenge every individual in your organization to do and be their very best.
Understand, then execute: deeply understand your customers and their contexts and then experiment to learn—to home in on—what your unique value proposition is for that specific customer before you start the detailed development work.
It's a team sport: engage everyone in the organization, including people from design, engineering, manufacturing, delivery, and installation, to collaborate to maximize value for your customer.
Synchronize workflows: ensure the coordination and collaboration of all parts of the organization throughout the creation of new products and processes, paying particular attention to handoffs from one function to another.
Build-in learning and knowledge reuse: promote and celebrate discovery at all development stages and broadly share all data, information, knowledge, and insights gained throughout the value-creation process.
Create new value streams: focus on thinking through each step in the innovation process creates value for the customer, including the fulfillment processes of production, delivery, and installation.
By promoting early consideration for not only what gets made but how it will be made, the LPPD process identifies and addresses potential upstream problems in the design phase, so rework in upstream stages is considerably reduced or eliminated.