Enterprise Transformation​
What is a lean enterprise?
A lean enterprise is organized to keep understanding the customer and their context, i.e., specifying value from their perspective, and to keep looking for better ways to create and deliver value:
Through product and process development,
During fulfillment from order through production to delivery
Continually improving the products and/or service's life cycle
Lean enterprises (both ongoing firms and start-ups), lean teams, and individual lean practitioners, undertake lean transformation by endlessly addressing fundamental questions of purpose, process, and people as LEI will help you do with our Lean Transformation Framework.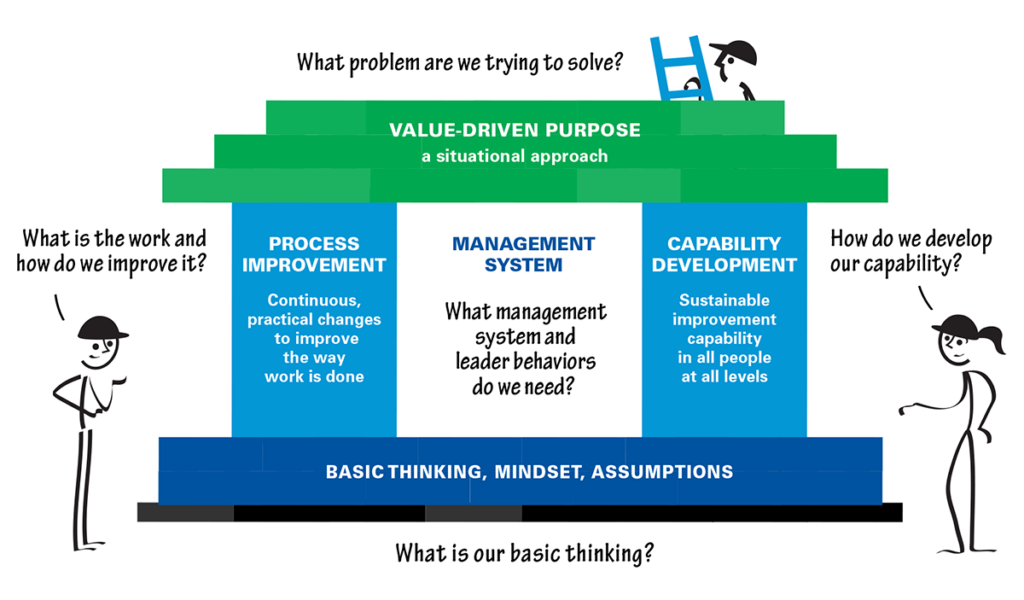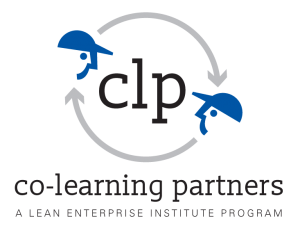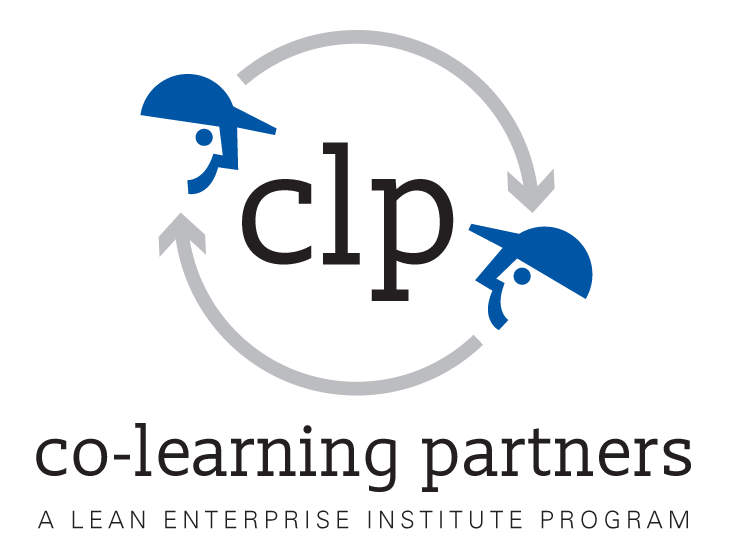 Let us be your partner in transforming your enterprise with a Co-Learning Partnership
LEI's Co-Learning Partner Program is for leaders looking to transform their enterprise and contribute to the lean thinking and practice body of knowledge. Together, you will solve your business problems and achieve breakthrough performance.
"Co-Learning" means everyone learns from each other. Partners develop their lean thinking and capabilities as LEI coaches guide them through addressing a business problem. Partners also learn from one another when LEI brings them together to share their lean experiences. This approach enables LEI to discover new ways to advance lean thinking and practice.
Ready to tackle your business problems and discover how LEI can help you and your organization grow and succeed?
A Co-Learning Partnership does not begin with a preconceived plan. Instead, LEI coaches guide Partners through the Lean Transformation Framework and coach them on applying lean thinking and practices to solve real business problems.
By offering targeted, immersive experiences that demonstrate the value of addressing all five dimensions of the Framework, LEI Coaches ensure you get work done and achieve your business goals WHILE you develop your team's knowledge of and skills using lean thinking and practice. It also ensures that you will sustain your new lean know-how and will be able to develop it further on your own.
As an LEI CLP Partner, you gain access to exclusive learning opportunities:
Hands-on, expert coaching to tackle your toughest business problems and develop your organization's problem-solving capability.
Advanced Lean Leader Development Coaching for top executives that instills the leadership mindset and behaviors that sustain a lean culture
LEI-Partner Gemba Tours that are customized to meet your specific situation and current needs.
LEI Learning Groups that accelerate your learning through peer-to-peer knowledge sharing.
Customized 1:1 Executive Coaching
Hear What Our Partners Are Saying
"When we began to look closely at the work and break it down between value-add, nonvalue-add, and waste, we realized the jobs were hard to do successfully and frustrating for workers."
Rich Vellante, Former Executive Chef
"LEI coached us on how to approach problems and solve them permanently. But we did not want to be tethered to them for the next 100 years. Through LEI's 'train-the-trainer' method, we learned how to coach others in problem-solving."
Charlie Whitney, Vice President and General Manager, Turner Construction Company
"The reason we were able to outperform competitors during the Covid-19 crisis was because of the strength of our lean enterprise."
Kevin Nolan, CEO, GE Appliances, a Haier Company
"We realized the full potential of our product when we redesigned the value stream addressing engineering, manufacturing, supply chain, and services."
Paulo Couto, Senior Vice President of Engineering, TechnipFMC
Learn more about our
Co-Learning Partnership
and why you should partner
with LEI.
See a Sample of Partner Results
LEI Learning Experiences Beyond CLP Coaching
Joined two LEI-sponsored Executive Learning Tours to Japan
Convened a 100-person team at the Lean Summit 2019
Participated in LEI's Lean Leader Program to rapidly develop capable problem-solving coaches and problem solvers
Visited MillerKnoll to see practitioners use lean thinking in a day-to-day work environment
Proven Results
Reduced safety-incident rate from 5 to 1.26
Reduced panel installation time by 50% and cable installation time by 90% at two projects
Reduced curtain wall installation damage by 95% on a major NYC project
LEI Learning Experiences Beyond CLP Coaching
Joined an LEI-sponsored Executive Learning Tour to Japan · Hosted two kaizen activities to develop kaizen capability
Participated in semi-annual Lean Product and Process Development (LPPD) Learning Group meetings, 2015 to present
Hosted an LEI-sponsored Co-Learning Partner meeting in 2017
Proven Results
Increased production schedule achievement from 31.8% to 90%, which represented over $20 million in annual revenue
Reduced foam-injection machine's cycle time by 26% with zero capital expenditure.
LEI Learning Experiences Beyond CLP Coaching
Participated in semi-annual Lean Product and Process Development (LPPD) Learning Group meetings, 2016 to present
Hosted an LEI-sponsored LPPD Learning Group meeting in 2016
Visited MillerKnoll to learn from its engineering team
Attended two Designing the Future Summits, 2018 and 2019, and three Lean Summits, 2017 through 2019
Joined an LEI-sponsored Executive Learning Tour to Japan
Proven Results
Redesigned Subsea 2.0 oil and gas system with 33% fewer parts, 50% less weight, and 50% less size than the previous generation
Reduced lead time on future orders by 33%
Attained cost and development time targets on Subsea 2.0
Get More Details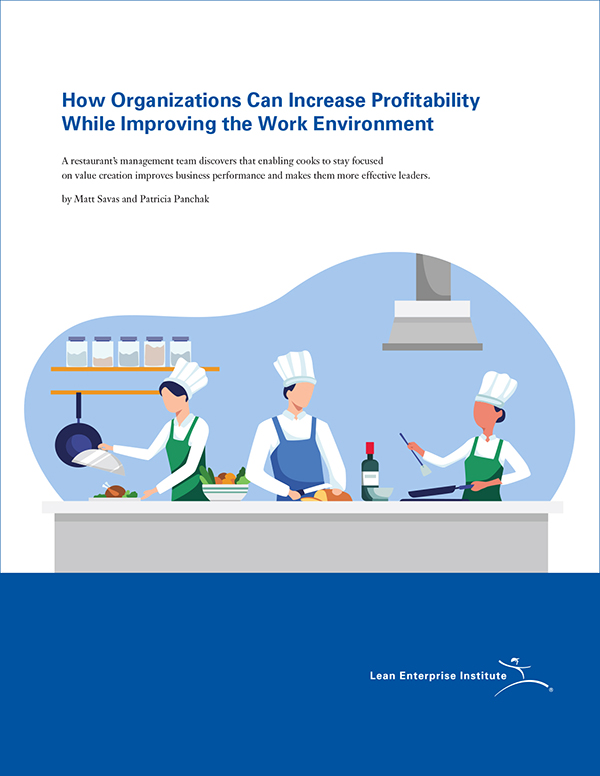 Learn how a restaurant's management team discovers that enabling cooks to stay focused
on value creation improves business performance and makes them more effective leaders.
Download ebook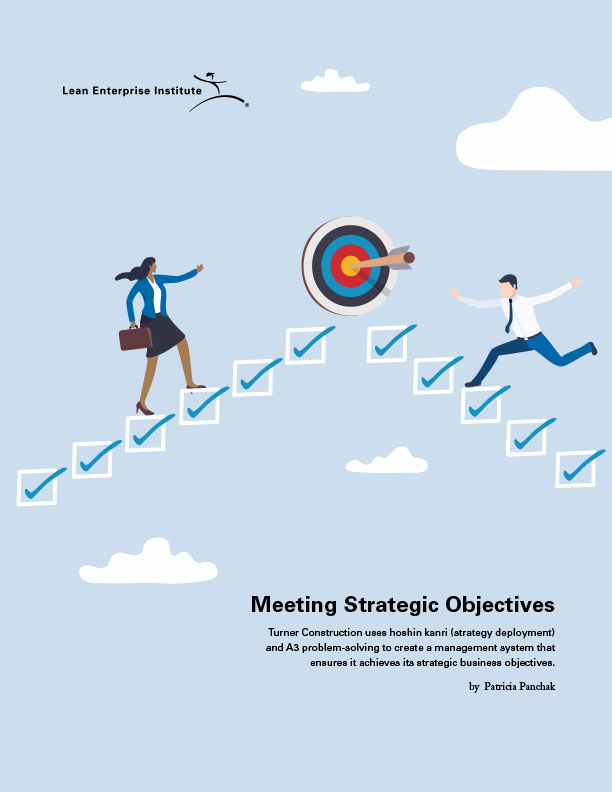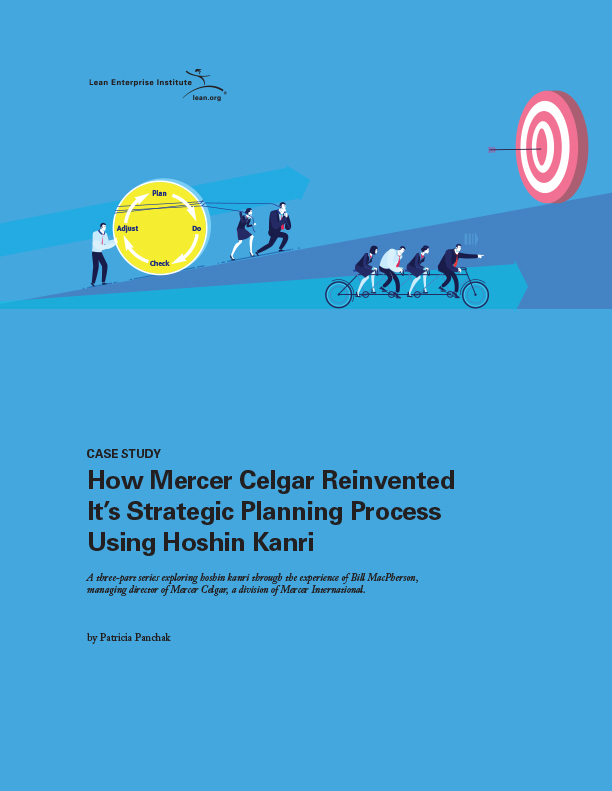 Learn how Mercer Celgar adopted hoshin kanri to help transform how leaders lead and develop their team members' capabilities.Lear
Download ebook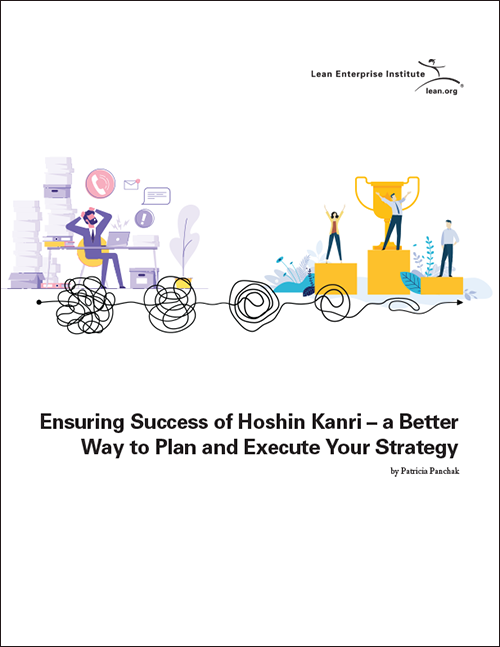 Logoplaste's global vice president of lean and strategy shares a few vital lessons, learned through experience, about a proven way to set and achieve your organization's annual strategic objectives.
Download ebook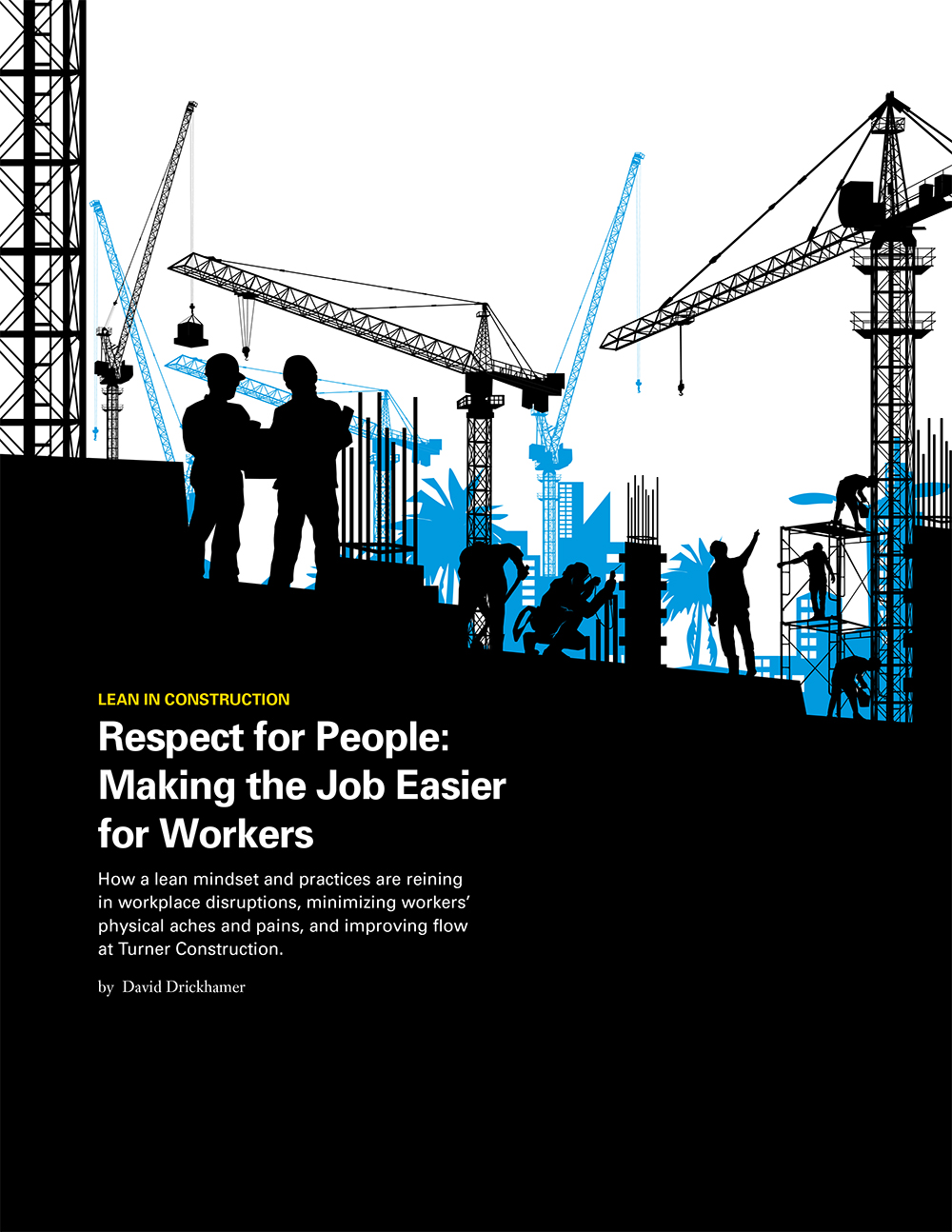 Learn how a lean mindset and practices are reining in workplace disruptions, minimizing workers' physical aches and pains, and improving flow at Turner Construction.
Download ebook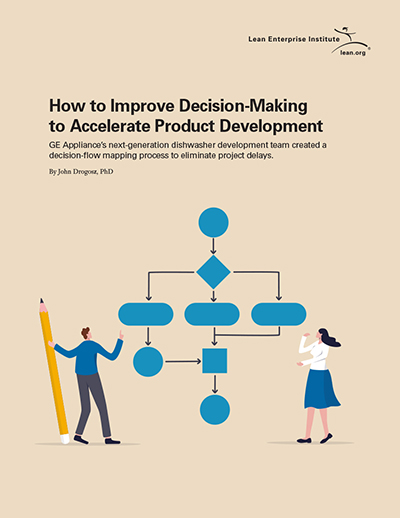 Learn how GE Appliance's next-generation dishwasher development team created a decision-flow mapping process to eliminate project delays.
Download ebook