Is your organization struggling to develop leaders?
Are your organization's team members disengaged and its culture in disarray?
Is employee turnover a concern?
Is your business riddled with missed deadlines, customer complaints, and dwindling profits?
Working with you and your team, we can help you address these and many other concerns using lean thinking and practices. Plus, we'll simultaneously help you create a management system that enables your organization to sustain your new lean processes and adjust quickly to future business disruptions.
Ready to tackle your business problems and discover how LEI can help you and your organization grow and succeed?
How We Can Help
We help organizations meet business objectives by coaching their leaders and teams to become problem solvers. Our coaches create custom, immersive learning experiences that guide you and your teams toward resolving work-process problems and discovering process changes that yield better performance outcomes.
With this core lean capability, your leaders and teams can achieve increasingly higher performance objectives — improving productivity, quality, delivery, and safety while reducing costs and enhancing the work environment — despite unexpected obstacles.
And by enabling your workforce to hit its performance targets consistently, your organization unlocks the ability to increase profitability sustainably.
150+
Years of Lean Coaching Experience
25+
Years Working with Companies
Our Approach
After decades of empirical research, lean practitioners now understand that developing an organization's problem-solving capabilities through coaching is the best way to start and sustain a lean transformation that delivers sustainable, steady business performance improvements. Critically, we also know that learning by doing — experientially and in a specific situation — is the best way to build lean problem-solving capabilities.
So, our coaches guide leaders, teams, and individuals in applying lean principles and practices using the Lean Transformation Framework to resolve work process problems that prevent them from achieving expected performance outcomes.
With this hands-on practical method, your teams learn and adopt lean thinking and practices while solving a significant work-process problem that directly impacts business performance. Throughout this process, our coaches mentor leaders in creating a management system that will help them lead their teams to:
continue to resolve your organization's specific business issues,
deliver better performance outcomes that translate into improved financial results, and
enable your organization to fulfill its unique purpose.
Proven Results
"By the end of the week, the teams had improved productivity by more than 50%. 'One day, they installed 21 panels, which far exceeded anything they had done in the past.'"
Bob Grimes
Vice President and Director of Lean
Turner Construction Company
"Partnering with LEI, we jointly developed a one day workshop to teach our Finance Officers and Staff "how to see their processes and how to improve the speed, accuracy and effectiveness of each". The dynamics of the day were quick, active and participative for all. Finance typically is not exposed to this type of lean training so the end-of-day takeaways were centered around the value to being able to "stand in the Ohno circle" and understand the entire flow of a process, and understand where and why non-value added activity occurs."
Barbara Lokken
Medtronic
"Problems are not something that's dreaded within the organization; they are opportunities for us to improve."
Doug Cooper
Vice President for Lean, Safety, and Active Caring, New York
Turner Construction Company
"We're learning now, as leaders, you can't do an A3 – one that's well done – without spending a lot of time at the bottom of that hierarchy, where the work happens."
Bill MacPherson
Managing Director
Mercer Celgar, a division of Mercer International
"You need strong teams in a PDCA problem-solving, standard work, and an effective daily management process, which we are developing at the same time" as the hoshin process."
Vitor Vila Verde
Global Vice President of Lean and Strategy Deployment
Logoplaste
"The management staff at Carlisle-Jackson enjoyed our interactions with the staff at LEI.  The training sessions that we participated in were thought provoking and challenging. As a result, we have learned quite a lot as we continue on our lean journey.  I thoroughly enjoyed working with the staff at LEI and would highly recommend them to any company that is serious about becoming a lean organization."
Allen Nichols
Carlisle Transportation Products
The Lean Transformation Framework
The Lean Transformation Framework is a proven, systematic approach to resolving problems at every level of the enterprise, from executive-level strategy to frontline operations. Whether you lead an established organization or a start-up, you can use the Framework to address any troubling issue using its five questions. The questions guide you through the fundamental questions of purpose, process, and people, which will help you to identify a solution that aligns with all three.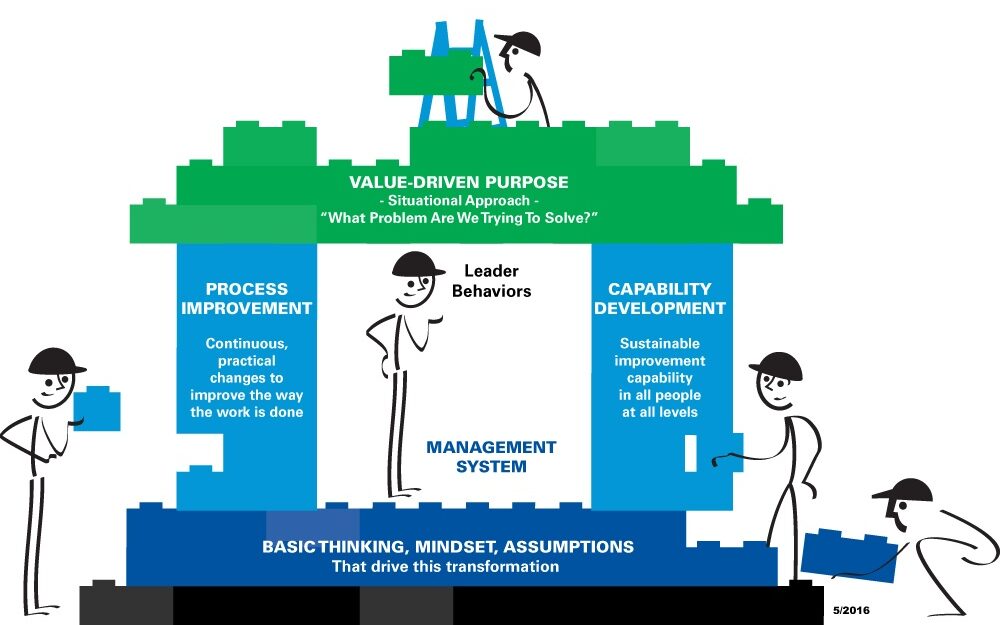 What capabilities are required (to do the work to solve the problem?)
What is the value-driven purpose? Or what is the problem to solve?
What is the work to be done (to solve the problem)?
What management system — operating system and leadership behaviors — is required?
What basic thinking, including mindsets and assumptions, are required by the organization as a purpose-driven socio-technical system?
Get an In-Depth Look at How LEI Helps Organizations Transform
Every coaching and learning opportunity is an immersive learning experience designed to help you adopt advanced lean thinking and practice as your organization's management system — how you run your business. Read More LEI Partner Stories.
Partner Stories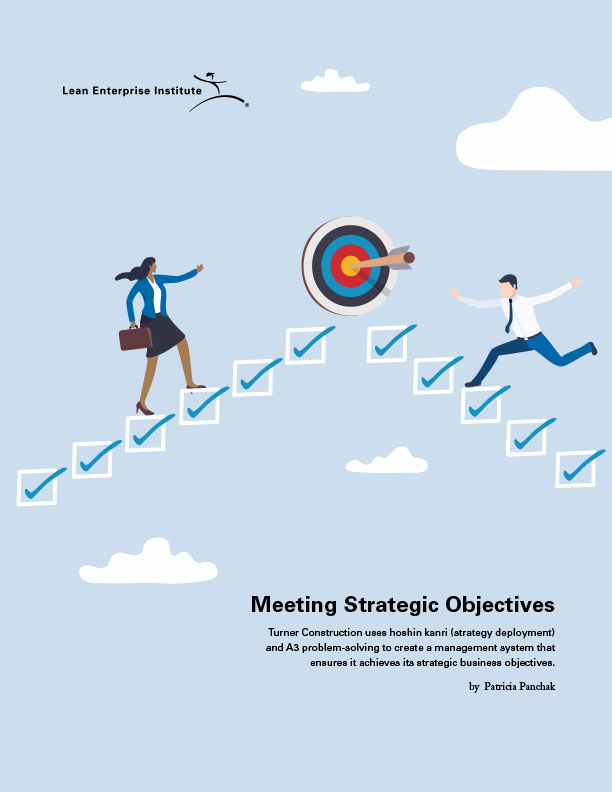 Learn how Turner Construction uses hoshin kanri (strategy deployment) and A3 problem-solving to create a management system that ensures it achieves its strategic business objectives.
Download ebook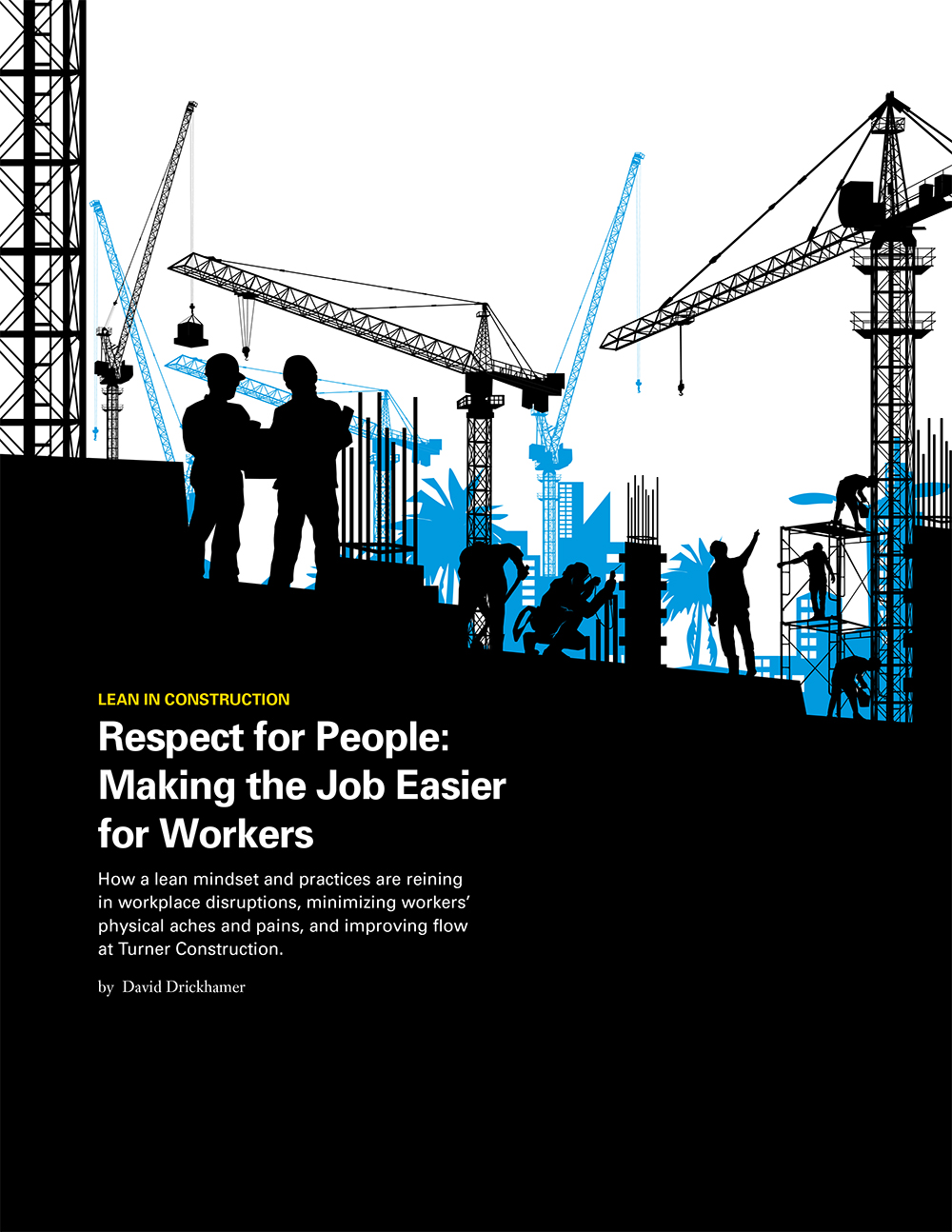 Learn how a lean mindset and practices are reining in workplace disruptions, minimizing workers' physical aches and pains, and improving flow at Turner Construction.
Download ebook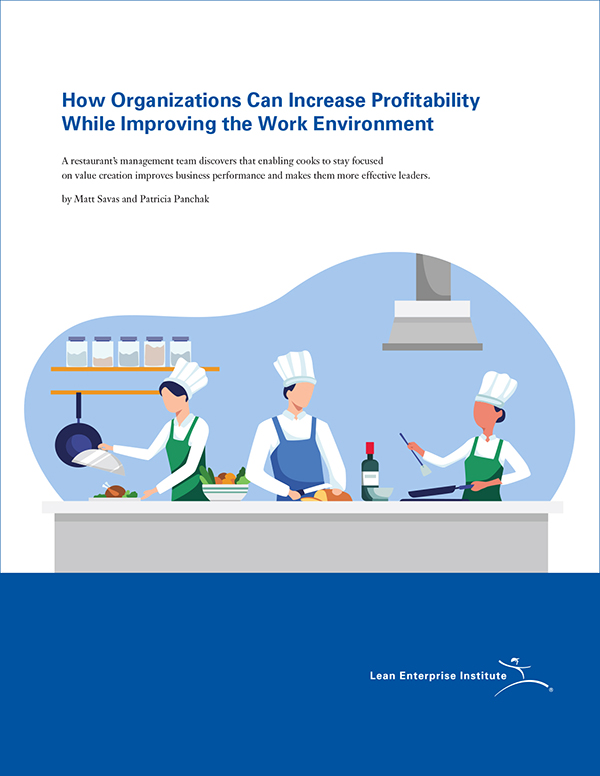 Learn how a restaurant's management team discovers that enabling cooks to stay focused on value creation improves business performance and makes them more effective leaders.
Download ebook
We Are Your Partner for Enterprise Transformation
Our goal is to help leaders, teams, and/or organizations develop capabilities at any level of the organization to ensure your organization's lean transformation is sustainable. In other words, we will help you and your team solve your unique business challenges.
LEI Offers Support in These Critical Areas: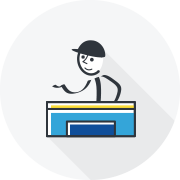 Executive Leadership
Improving strategy execution by ensuring the alignment and deployment of your strategic objectives from the c-suite to frontline associates.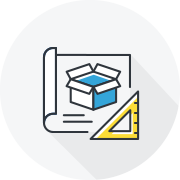 Product Development
Accelerating the development of the design and delivery of innovative products your customers will love and that drive top-line growth.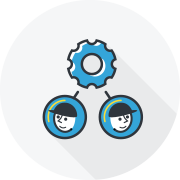 Operations
Establishing or strengthening a continuous improvement mindset and practices that steadily and progressively enhance all aspects of production and, in turn, business performance.
We can support your company at every level.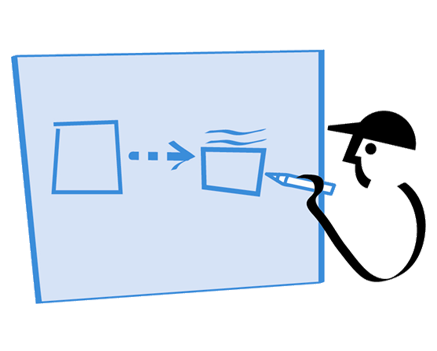 Individual
For individuals who seek to perfect their leadership approach or enhance their coaching skills (or organizations who expect them to), LEI lean coaches will design a personalized program that will help you achieve your objectives.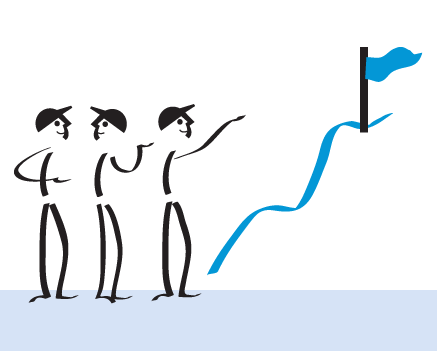 Team or Business Unit
For teams or business units embarking on a project to meet a business challenge, LEI coaches will develop a learning experience that will guide your participants from start to finish, enabling learning every step of the way.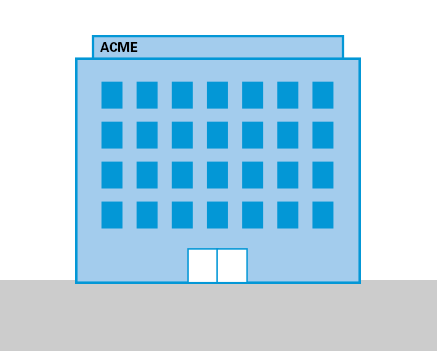 Organization
For organizations that want to upskill large numbers of people, LEI Coaches will design and deliver a learning experience that will develop every person within the context of the group's work, helping them learn while applying lean thinking and practice to resolve existing business issues.
We offer you numerous training and coaching options customized to meet your needs.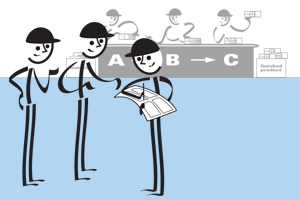 On-Site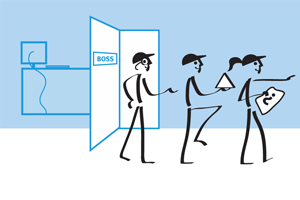 Gemba-Based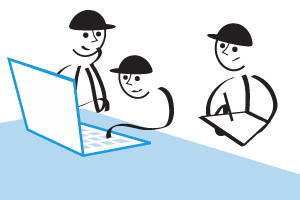 Online/Hybrid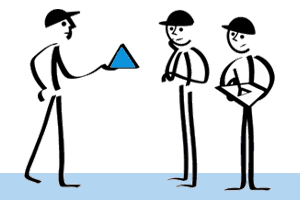 Peer-to-Peer
Companies We've Partnered With