Webinar: How to Launch Better Products and Services Faster
April 27, 20222 12:00 pm EDT Webinar
Webinar: How to Launch Better Products and Services Faster
Register Now
In a point-by-point comparison, LEI LPPD Coach John Drogosz explains the similarities and differences between two product development methodologies: Agile and Lean Product and Process Development. He details the fundamentals of each and clarifies which situations best suit each method.
The information and insights will help attendees grapple with the increasing complexities of the growing requirement to fully integrate software and hardware design — and the ever-increasing need for more robust collaboration across multi-disciplinary teams to achieve it. But, more importantly, attendees will learn how this integration and collaboration can enable new value creation that extends a product/service's design horizon beyond delivery to the customer — and help organizations meet customers' evolving demanding expectations in a more timely way.
Through this detailed exploration, attendees will be better able to answer the question: What are the most effective methods for managing a new product or service's creation, launch, and delivery for their specific situation?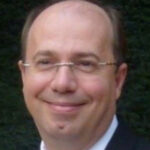 John Drogosz, PhD
Senior Coach and Chief Engineer
Product and Process Development
Lean Enterprise Institute

Vice President, Liker Lean Advisors
John has over 25 years of lean manufacturing, product development, and above-shop-floor experience. As a coach, he has led lean transformations in numerous companies and industries, including Northrop Grumman, Johnson Controls, Areva, Peugeot-Citroen, Tenneco, Eaton, Hertz, Schlumberger, Harley-Davidson, Embraer, and Caterpillar. As LEI's chief engineer, process and product development, John leads the development of learning […]
Read more about John Drogosz, PhD