Building a Lean Operating and Management System 
August 10, 2022 - August 11, 2022: 8:00am - 4:00pm
Gain the in-depth understanding of lean principles, thinking, and practices you need to develop and build a customized system that will guide your organization's lean journey toward ever-improving performance.
Building a Lean Operating and Management System 
Register Now
Learn how to create a lean operating and management system that will lead your organization through the changes needed to cultivate and support a lean, continuous-improvement, problem-solving culture.  
In this hands-on, simulation-based workshop, a veteran lean coach will guide you through how to develop an effective, flexible, lean operating system that continuously improves your organization's business performance during both stable and fast-changing business conditions.   
You will experience ways to improve on-time delivery, product quality, and operational flexibility. 
Critically, you'll learn how and why your management system must align the organizations' strategy and business objectives throughout the organization and to the front line, including design of work and problem-solving at the gemba.
You'll also grasp how and why integrating various lean practices and concepts — standardized work, pull system, kanban, and employee capability development — into a management system enables you to resolve problems, make breakthrough improvements, and meet business challenges head-on. 
Learning Objectives:
Understand the business benefits of deploying lean thinking and practices systematically.  

Develop the skills needed to design and implement an effective and flexible lean operating system that adapts to changing business conditions.  

Gain an in-depth understanding of how to leverage essential lean principles, practices, and tools systematically.  

Experience how a lean operating system works, including how each system element reinforces others, yielding a fly-wheel effect to continuous improvement that meets business objectives.  

Grasp the nuances of integral lean concepts like flow, standard work, kaizen, takt, and pull systems.  

Understand leaders' and managers' critical roles in creating, sustaining, and improving a lean operating system. 
Who Should Participate?
Executive leadership teams and their top managers and employees who: 
oversee any function in any industry, 

have some understanding of essential lean terms or some experience with lean thinking and practices, and 

would like to understand how to deploy lean thinking and practices as a system.
Group Discounts
Register two or more students from your organization and save 12.5% off every registration. To receive a group discount, each attendee must register here.
Cancellation Policy
You can cancel your registration for in-person workshops four weeks before the course start date for a full refund. A cancellation occurring within four weeks of the workshop dates will be subject to a $350 fee.  To cancel, please call LEI at (617) 871-2900 or email registrar@lean.org.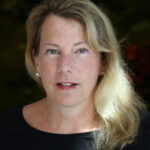 Karen Gaudet
Director HR and Organizational Development, Lean Enterprise Institute
Karen has over 30 years' experience leading business, training, and developing the capability of team members and executives in rapid-growth environments. Previously, as Regional Director of Operations at Starbucks Coffee Company, she built a consistent track record of growing the operating performance across a large area of retail stores along with the continuous improvement capabilities […]
Read more about Karen Gaudet
The workshop is held at the Lean Enterprise Institute offices:
27-43 Wormwood Street
Tower Point, Suite 410 (4th floor)
Boston, MA 02210
Suggested Nearby Hotels:
Parking
Public parking is available at the following locations. The Lean Enterprise Institute is unable to reimburse for parking.
284 A Street, Boston, MA 021220
Early bird rate of $20 if you enter between 5-8:30am and exit before 8pm
10 Necco Street, Boston, MA 021220
Early bird rate of $

22

 if you enter before 8:00am and exit before 6pm
Transportation from Boston Logan International (BOS) Airport
Taxis are available at each terminal on Arrivals Level (curbside).<

Uber and Lyft now offer pick up and drop off transportation services. All designate pick-up areas are signed "App Ride/TNC."

The MBTA offers Blue Line Subway services and Silver Line Bus Rapid Transit service to and from Downtown Boston.