Midwest U.S. Lean Transformation Learning Tour
Holland and Ann Arbor, MI
Learn how other organizations use and benefit from lean thinking and practices will inspire you as you take the next steps in your lean transformation — and give you the information and inspiration you need to do so.
$7,499
$7,000 Group discount 3 +
$7,000 Partner discount
We recommend attending with at least one other person from your organization. Seats are limited.
Apply to Attend
In this one-of-a-kind, immersive, and hands-on learning experience, you will get an in-depth look into how others have forged the arduous but rewarding path of lean transformation. This in-depth exploration of three distinct approaches will inspire and inform your next steps.
Experienced lean coaches will guide you as you visit — and learn from — three distinctly different organizations, each sharing its unique journey toward cultivating a lean thinking culture by continually addressing fundamental questions of purpose, product, process, and people:
MillerKnoll, an office and home furnishings manufacturer and retailer. MillerKnoll has worked with Toyota TSSC for 30 years and Toyota TSSC supports MillerKnoll's decision to join this tour.
Menlo Innovations, a digital services firm.
Zingerman's Mail Order, the online shop for Zingerman's food and gifts.

Also, you will begin — or take the next step in — your lean transformation, "learning by doing," by starting to answer the LTF questions for yourself or your organization. During the tour and with your coach's guidance, you'll tackle a current business problem in your organization. You'll learn how to identify the value-driven purpose, clarify the problem you need to solve, and then determine the work and the capabilities required to solve the problem.  
Further, you'll delve into creating a management operating system that ensures ongoing progress in your transformation. Throughout, you'll explore the essential thinking — the mindsets and assumptions — leaders must adopt and communicate throughout the organization to ensure ongoing progress.  
We recommend attending with at least one other person from your organization. With a learning partner, you'll be able to compare and discuss how the learning-tour companies' practices might apply to your company — and jump start your lean transformation.
Who Should Attend
All levels of management from vice-president to continuous improvement and operational excellence managers.
Cancel
l
ation Policy
You can cancel your registration for this learning tour four weeks before the tour's start date for a full refund. A cancellation occurring within two to four weeks of the tour dates will be subject to 50% of your registration fee.  A cancellation occurring after two weeks will not be refunded. To cancel, please call LEI at (617) 871-2900 or email registrar@lean.org. 
Designed to help leaders learn how to chart a successful lean journey for themselves or their organization, this tour covers essential topics, including:
Understanding leadership's role
Identifying success and failure modes
Creating systems that ensure flow and quality
Developing management systems that support a continuous improvement culture
Understanding how lean thinking can inform overall business strategy
Agenda
Day 1
Arrivals, opening remarks and introduction of tour followed by dinner
Day 2
Gemba Walk at MillerKnoll
Day 3
Gemba Walk at Menlo Innovations with hands-on learning component
Day 4
Gemba Walk at Zingerman's Mail Order with hands-on learning component
Day 5
Closing remarks and final reflections
Agenda subject to change.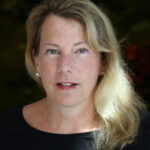 Karen Gaudet
Senior Coach, Lean Enterprise Institute
Author, Steady Work
Karen has over 30 years of experience leading, training, and developing the capability of team members and executives in rapid-growth environments. Most recently, she's coached clients in various industries as they adopt lean thinking and practices. They include Microsoft (data center construction), Legal Seafood (hospitality); TriMark (distribution); Abiomed (medical research and device manufacturing), and the […]
Read more about Karen Gaudet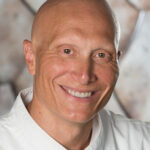 Richard Vellante
Executive Director of Community and Training Events, Lean Enterprise Institute
Vellante has over 20 years of experience leading, coaching, and training teams of staff and executives, most recently as executive vice president and executive chef at Legal Sea Foods, a Boston-based casual-dining chain with 4,000-plus employees. It was voted by USA Today as Best Seafood Restaurant in 2013. Vellante was responsible for the management and […]
Read more about Richard Vellante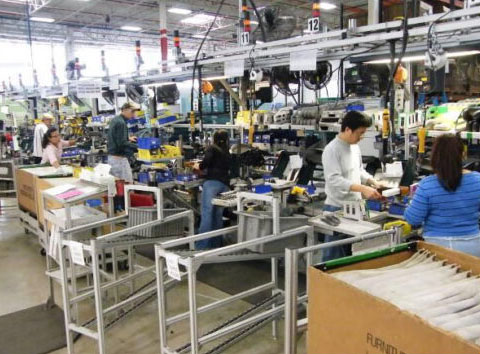 Testimonials
"What a great week of learning!  I am very energized to get back to our Gemba. Appreciate everything LEI did to give us the best Lean learning experience anyone could have. Everyday was filled with great learning. John's wrap up teaching at the end was priceless. I would highly recommend the tour to anyone pursuing TPS." 
Greg Lobsiger
President, Loren's BodyShop, Inc.
"I was so impressed. One of the most positive takeaways was interacting with people from different industries; people that I normally wouldn't have interacted with. I really enjoyed the [Toyota] plant tour. Probably the most impactful time for me was in the huddle room; seeing where the plant president stands every morning at 8.30."
David Mannix,
senior director, performance excellence, Alliance Radiology,
"It was especially apparent when we went to Summit Polymers that you don't need to have big, fancy, sophisticated computer systems … if you really build a robust process and you have people who really understand it well and live it and who do it day-in and day-out, that's far more effective than just saying, "Oh, here's software that's going to solve our problems."
Bryan Quick
ean specialist, Ingredion Incorporate
Ingredion Incorporate
"The training team from LEI was nothing short of amazing. I was completely impressed with the professionalism, knowledge. Helpful nature of this team. Thank you for hosting this. I will go back to Elkay as a much better lean thinker." 
Rorrie Kramer
Assembly Supervisor, Elkay