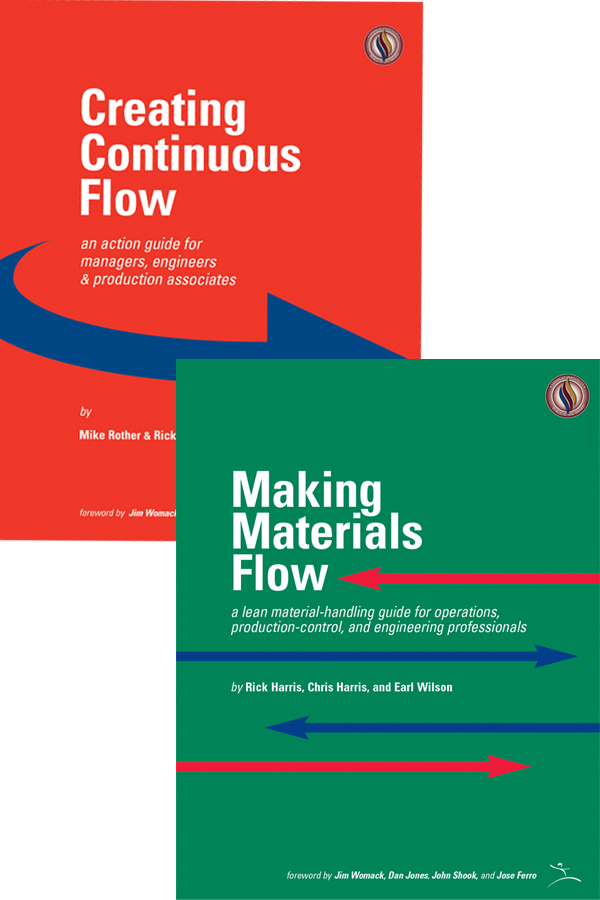 Creating Continuous Flow / Making Materials Flow Set
Buy the two workbooks on flow together and save 15%. Continuous flow cells need a lean material-handling system to supply them with purchased parts. The concepts, formulas, and finer points of how to implement and link these two important tools are all in this special set. Creating Continuous Flow explains in detail how to implement truly continuous flow in cellularized operations. Making Materials Flow walks you through the next step by explaining the specifics of supplying purchased parts to cells in order to support continuous flow.
Topics: Operations
Only logged in customers who have purchased this product may leave a review.