Custom Coaching and Learning Experiences
In our customized coaching and learning experiences, we guide you, your team, or your company through the practical application of lean principles and practices, so you learn as you address a real and meaningful business objective.
Our Educational Approach
The Lean Enterprise Institute believes, based on decades of research and practice, that the best way to learn is by doing—experientially and in a specific situation. We believe that this is especially true for gaining mastery of lean thinking and practice. LEI books, workbooks, and standard, off-the-shelf training packages excel at delivering basic introductions to essential concepts, principles, and tools. However, it's when you apply the book or classroom knowledge to solve real problems that genuine learning begins—when learning builds knowledge and skill, creating new capabilities and generating the wisdom to know where and how to apply them.
This belief guides how we develop custom coaching and learning experiences—with a goal of helping you enhance your organizations' capabilities, so you can leverage lean thinking and practice to meet other challenges once we're gone.
Based on decades of research and practice the best way to learn is by doing—experientially and in a specific situation.
Whether you need coaching to develop organizational leadership effectiveness, frontline management proficiency, work team or business-unit process improvement capability, or to achieve an organization-wide transformation, LEI can customize a learning plan to meet your needs at multiple levels:
Individual
Team or Business Unit
Organization
Every LEI custom coaching and learning opportunity is an immersive learning experience designed to help you adopt advanced lean thinking and practice as the way you run your business. Whatever your background with lean thinking and practice, LEI will help you create distinctive management and work systems, address your specific business issues, and achieve your unique purpose.
Choose Your Coaching and Learning Opportunity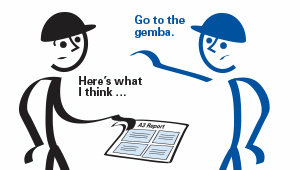 Executive and 1:1 Coaching
For individuals who seek to perfect their leadership approach or enhance their coaching skills (or organizations who expect them to), LEI lean coaches will design a personalized program that will help you achieve your objectives.
Your coach will develop a program rooted in the fundamental principles derived from a deep study of the Toyota Production System and the latest thinking and practices learned while coaching its application across various industries.
Schedule a meeting »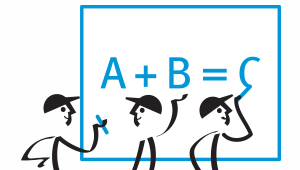 Problem-solving based Coaching
For teams or business units embarking on a project to meet a business challenge, LEI coaches will develop a learning experience that will guide your participants from start to finish, enabling learning every step of the way.
These learning experiences are designed to help you complete a specific, standalone project with a distinct beginning and end, usually between one and six months. Examples include designing and developing a new product or service, establishing a strategy deployment process, and improving a production line's performance.
Project-based learning offers the closest fit of learning problem-solving by doing, enabling your team or business unit to build capability while doing the work.
Schedule a meeting »
Onsite or Online Workshops
For organizations that want large numbers of people–such as a team and its supervisor; groups of executives, managers, or line leaders; all their line workers; or any other combination–to learn together, LEI Coaches will design and deliver a learning experience that will develop every person within the context of the group's work, helping them learn while applying lean thinking and practice to resolve existing business issues. We can also bring one of our public workshops to your organization.
LEI Coaches will work with you to determine your goals and design programming specific to your learning objective. They will then guide you through this high-level focused learning opportunity either at your facility, online, or a combination, based on what you think is best.
Schedule a meeting »
Customer Testimonials
"Karl Ohaus was so hands-on and technically astute. If it was up to my boss he would have him back here next week. I was surprised at the engagement and enthusiasm from my team. It's the first time in 20 years we've ever done anything like this. It was such an overwhelming success."
Mike Redfearn
Hunter Engineering
"Thank you so much for the mentorship and instruction during the A3 training course! It was a great pleasure to participate in the class and to learn more about A3 thinking and learn how to grow that type of thinking in others. I definitely learned a lot from the instruction and the combination of coaching and my coach at Harsco's coaching I feel like I have a great grasp of A3 thinking as well as the expectation of how to perform A3's within my organization."
Chris Richert
Harsco Rail
"The management staff at Carlisle-Jackson enjoyed our interactions with the staff at LEI. The training sessions that we participated in were thought provoking and challenging. As a result, we have learned quite a lot as we continue on our lean journey. I thoroughly enjoyed working with the staff at LEI and would highly recommend them to any company that is serious about becoming a lean organization."
Allen Nichols
Carlisle Transportation Products
"Partnering with LEI, we jointly developed a one day workshop to teach our Finance Officers and Staff "how to see their processes and how to improve the speed, accuracy and effectiveness of each". The dynamics of the day were quick, active and participative for all. Finance typically is not exposed to this type of lean training so the end-of-day takeaways were centered around the value to being able to "stand in the Ohno circle" and understand the entire flow of a process, and understand where and why non-value added activity occurs."
Barbara Lokken
Medtronic
Explore more about lean thinking and practice:​