Everybody makes mistakes, lean leaders included. Our previous list of mistakes made by lean leaders was the highest-performing installment in the Advice from the Gemba series – we now follow it up with a sequel of more.
Adam Hillsamer (System Deployment Leader, Indiana University Health)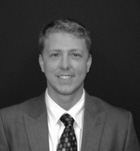 When we (lean leaders) are focused on process development, we can often miss the opportunity for people development. Looking back, I've seen this happen when I got stuck in the front: facilitating a week-long rapid improvement event or a daily improvement huddle. I should instead have been in the back, coaching and allowing others to lead. Not only does being in the front result in a lean leader owning the work afterwards, but more importantly, it negates an opportunity to help others grow and develop.
As lean leaders, we always strive to achieve results and hit targets. It can be challenging to allow others to learn through failure, particularly when the failure results in missing a target. However, it takes deep personal experience for others to grow and for lean leaders to become better coaches.
We must demonstrate supportive leadership qualities throughout others' development journeys. Our teams need us to coach and mentor, not tell or direct. They need us to respect others through inclusion and communication. They need us to challenge and empower them. Simon Sinek, author of Start with Why, sums this up well: "We are not leading when we are in charge, we lead when we are willing to let others take charge."
If we are not taking advantage of every opportunity to coach, support, and let others take charge, whether during a gemba walk, huddle, improvement event, or 1:1 meeting, then we are denying them the opportunity to grow and cannot expect to see improvement in either people or processes. True sustainable transformation and culture change will only occur by developing an organization of lean problem solvers. The most rewarding moments for me as a lean leader are when I recognize the inspiration in others to go above and beyond to make improvements. And that only happens when they've been encouraged to grow—and I take a back seat.  
Mark Hamel (The Murli Group)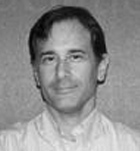 Leaders work too hard solving problems. 
What?! Please don't interpret my answer the wrong way. I am not suggesting that lean leaders replace the gemba with a nap pod (available, by the way, at Hammacher and Schlemmer for a mere $16,000). Rather, leaders must boldly resist the urge to practice the very thing that probably propelled them into the leadership ranks – solving problems.
Wait, isn't lean all about solving problems? Yes, but the leader's primary job is to provide vision and alignment and to develop the problem-solving capability and continuous improvement orientation of the organization. These last two elements are captured in the rightmost pillar of the LEI Lean Transformation Framework. This means that leaders are not the fixers, other folks (a.k.a. the coachees) are the fixers. 
Imagine a world where the leader asks questions like, "What should be happening?", "What is actually happening?", "How do you know that?", and "Why do you think that?". This constitutes much of the leader's "work," leaving the heavy lifting to those who should rightfully be the ones wrestling through each PDCA cycle, and learning and solving the problems.
Ken Eakin (Sr. Advisor, Operational Excellence, Export Development Canada)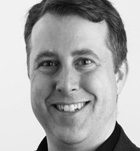 One of the persistent misconceptions senior leaders have is that doing a gemba walk will undermine the trust they've placed in their leaders. They fear that asking questions at the front-lines will be perceived as intrusive and micro-managing, up and down their entire chain of command. So they stick to the comfort zone of closed-door meetings, and use data, reports, and objectives as their main management tools.
One approach to changing fearful behavior is to do "graduated exposure therapy," similar to the way psychologists treat phobias. It's based on starting small and gradually building upon incremental gains (just like continuous improvement). Our CFO at EDC started his journey to the gemba simply by eating his lunch in the employee lunch room one day a week. At first no one talked to him ("Just like in high school," he likes to joke). Gradually, people started casual conversations. This led to his spending one day a week working a full day on the same floor where most of his staff worked. He did not have an agenda. He was just present and available to people if they happened to want to chat. Once people habituated to his more frequent presence, he started walking around and asking some curious, open questions about people's visual boards, at first with a coach and then on his own.
Three years later, he continues to work on the same floor as his employees one day a week, and does at least one gemba walk on a weekly basis. He recently walked an entire value stream end-to-end, crossing into other functional areas of the company. He still uses data, reports and objectives as part of his management tool kit, but now he enhances these with valuable facts he's gathered at the gemba.