The LEI senior executive series on Lean Leadership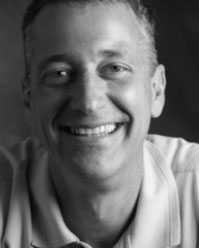 In this candid Q&A, Gary Peterson, executive vice president, supply chain and production, at O.C. Tanner, describes how the manufacturer of corporate awards builds a culture of problem solving and how he changed his management style.
LEI: How did your behavior – and that of other executives – have to change to make the lean effort a success?
Peterson: Initially, I felt like I was pulling against overwhelming odds as a change agent here.But no one executive or person can do it all alone. A lean shop has to be more collaborative and supportive of others.
One day several years ago a woman employee cornered me on the stairs and challenged me with all the problems that were happening. I knew she was right, but I intellectualized my response so she couldn't argue with me, and then I kept going until I heard her crying behind me. I was so concerned about my success that I was willing to make another human being cry. The reality was, I was making some of this up as we went along– I was struggling, but I couldn't admit that.
That moment was a lesson for me. I later apologized to her in front of her co-workers. I told her I was wrong, that I'd made a mistake, and that I agreed with what she said. My management style had to change– I had to be more educational, more collaborative, and more supportive of others.
One thing I have learned is that too often we tend to see people as objects, not as a person with hopes and dreams. We teach people that they need to treat others as people. We emphasize that idea when coaching others.
LEI: How do you coach people to develop their problem-solving skills?
Peterson: Twice a year each employee sits down with the supervisor who coaches them on ways to get better at problem solving. For instance, I coach my VPs, and I also meet one-on-one with people two levels down, probably 50 to 60 people twice a year.
We also evaluate each supervisor's coaching in a quarterly audit. In these audits, we look at how they are doing in terms of developing those who report to them, their impact on their peers, and where they need to improve.
LEI: What is your secret for building and sustaining a problem-solving culture?
Peterson: A big part of our problem solving culture is getting the right people in the first place. It certainly improves your ability to develop them. We are very careful about who we hire.
I attend a lot of lean conferences and gatherings, and there seems to be a ton of focus on the lean tools side, and not enough on the people side. In that respect, our size helps, because I know almost everyone in our manufacturing area, and if a team member has a concern, they know they can come and talk to me.
LEI: How are you able to sustain the practice of lean over the long haul?
Peterson: We drift. Sometimes we'll find four emblems in a LIDS cup. You naturally drift back to chaos if you're not constantly focusing on the process and on the culture.
We don't feel as if we are all the way there. We have plenty of education to do yet.
LEI: What guidance or words of wisdom can you offer other executives seeking to launch a lean effort?
Peterson:You need really good people, and you need to empower them to make changes happen. Our people know they can access engineering to get things done. They know there is a very easy way for them to get their ideas implemented.
But before you can empower people, you have to be able to trust them first. We develop trust in them through training and having people act as problem solvers. The way to develop people is through teaching, empowering, and showing them a clear direction.
Hoshin Kanri
Aligning and Executing on Your Organizational Objectives.