By Cristina Adalid Fontcuberta, Flávio Battaglia, Denise Bennett, Oriol Cuatrecasas, Alice Lee, Dr Carlos Frederico Pinto and Dr Javier Sala Mercado.
To identify solutions that will help keep hospitals safely delivering quality services efficiently, The Global Lean Healthcare Initiative gathered lean healthcare tips from their network of hospitals. Learn about and implement the seven essential lean practices — each with a set of actionable tips that will help healthcare teams overcome the challenges of the pandemic.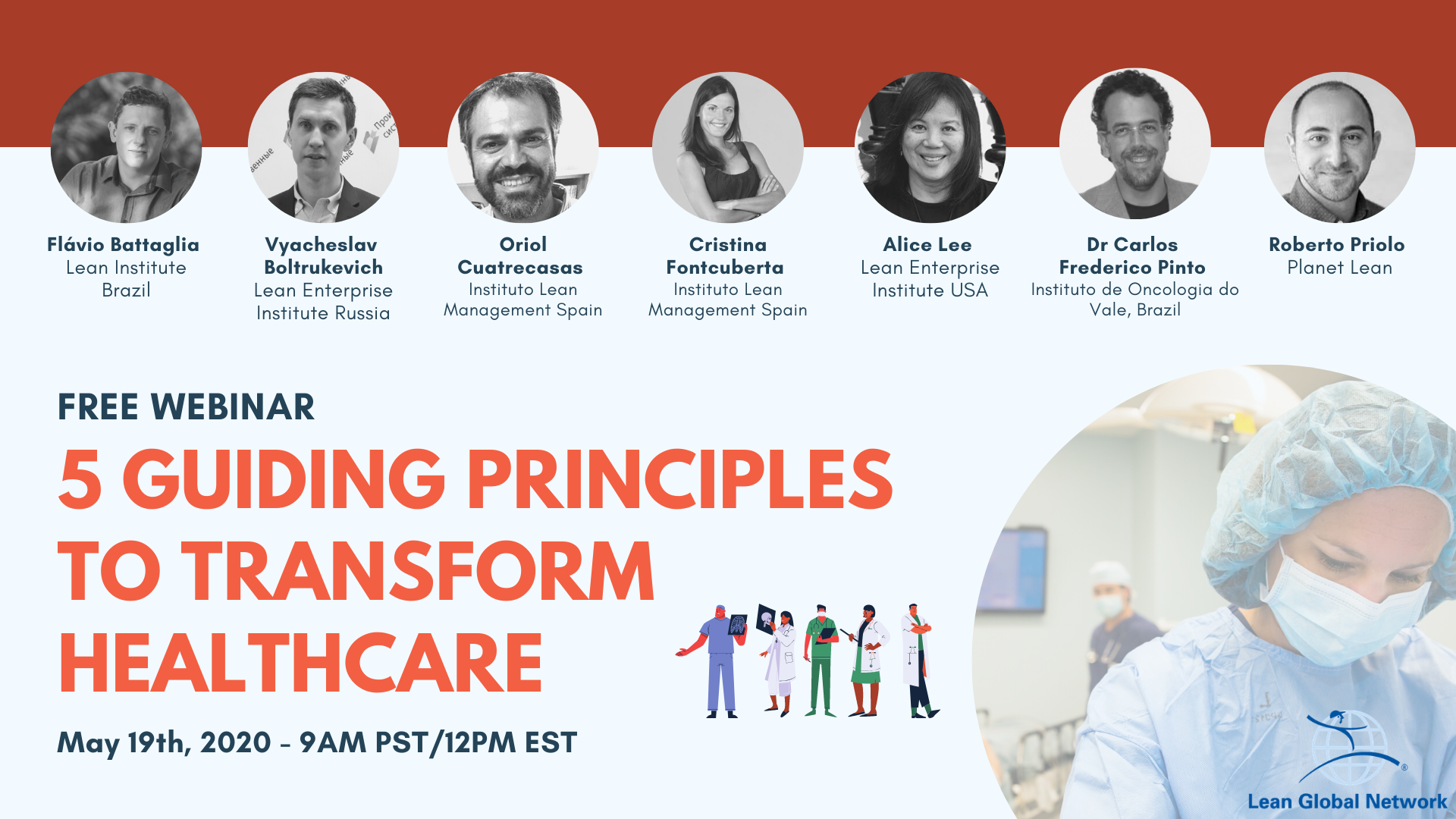 This post is part three of a seven-part series. For more quick tips developed at the hospital gemba by lean healthcare professionals, see the first two parts:
Part 1: Designing the Patient Flow to Fight Covid-19
Part 2: How Hospitals are Leveraging Visual Management in the Battle Against Covid-19
Standard work to ensure safety, quality and efficiency
Develop standardized work and train teams in using those standards, to guarantee safety and agility in your operations.
Observe the work and assess adherence to standards.
Organize people (both management teams and care teams) in small integrated teams – doctor, nurse, assistant doctor, etc – instead of big groups of professionals, to share vital information more quickly.
Limit the movement of staff by organizing your space into dedicated areas for the different teams.
Enable leaders to identify priorities and necessary actions using Leader Standard Work. In a crisis, it is a good idea to create a central hub (incident command center) for information flow with visual management of key work streams (e.g. resource management of PPE; staff status – exposed and quarantined, tested positive, replacement requests; etc). Leaders focus the teams with structured and frequent huddles.
---
EXAMPLE 1 – AUSTRALIA Executive leaders in the Australian hospital attend each site huddle daily to show respect and communicate directly with staff.
EXAMPLE 2 – SPAIN These colored tags, in use in a Barcelona hospital, indicate different areas healthcare professionals are deployed in. When a doctor/nurse tests positive to Covid-19 and has to go home for self-isolation, they place their tag into this plastic folder. This tells the team immediately who needs to be replaced. (As of April 6th, around 19,400 healthcare workers have been infected with the Coronavirus in Spain.)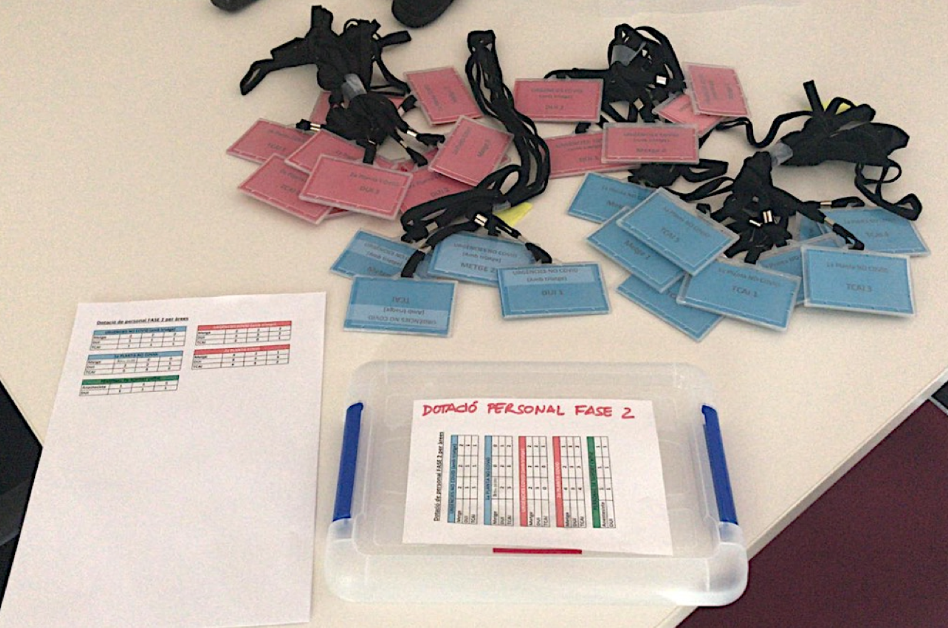 EXAMPLE 3 – USA A healthcare organization in Massachusetts has organized their senior leaders and managers into two parallel teams that are dedicated to two separate areas of the organization to reduce the possibility of cross infection throughout the larger management team and to preserve human capacity. This model was soon replicated with segmented care teams.
EXAMPLE 4 – ARGENTINA The Cordoba hospital's Crisis Committee developed a set of Covid-19 guidelines that can be accessed at any time via an URL code posted throughout the organization or a link the healthcare workers have installed on the cell phones. These guidelines include definitions, protocols, flow charts, standard processes, etc. Most importantly, they represent a "dynamic" document that is constantly updated as new evidence/information becomes available and as the team is called to face up to new challenges (particularly important in this situation, because this a new disease that we need to learn about fast).
EXAMPLE 5 – BRAZIL In a hospital near Sao Paulo, all the material necessary to intubate Covid-19 patients is organized in a ready-to-use standard kit.