From the LEI senior executive series on Lean Leadership
As part of a continuing series on leading lean transformations, the Lean Enterprise Institute (LEI) will interview executives from a variety of companies to explore the challenges that transformations present to senior managers.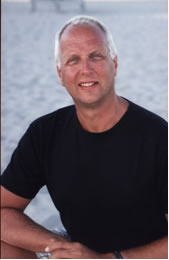 What follows are perspectives from Karl Wadensten, president of VIBCO, Inc. Based in Wyoming, RI, VIBCO is a designer, maker, and marketer of electric, pneumatic, and hydraulic vibrators for industrial and construction use. The privately held company, which was founded in 1962, employs 75 people at its 50,000 square-foot plant and office facility in RI and manufactures over 1,300 products with more than 8,400 component parts. VIBCO also has a plant in Australia, a distribution center in Toronto, plus sales and service offices in Arizona and Florida. VIBCO vibrators are used by companies in over 600 SIC codes; one is on the moon as a component of an Apollo lunar module.
Key achievements of the two-year-old lean conversion include:
Cutting setup time on CNC equipment from 2.5 hours to 10 minutes
Improving on-time delivery rate to 99%, measured as same day or next day shipping
Improving OEE from 20% to 52%
Increasing productivity in selected work cells as much as 300%
Reducing inventory by 40% (over $2,000,000) in two years
Turning work-in-progress (WIP) inventory 88 times annually with many SKUs turning once-per-day
LEI: You've said, "True North around here is same day, next day." What does that mean?
Wadensten:  Same day, next day is the voice of our customers. When they call to order, they want our products shipped the same day they call or — at the bare minimum — the very next day of the business work week.
LEI: What has been the greatest challenge during the lean transformation and what did you have to do about it?
Wadensten: One of the biggest challenges was to get everybody rallied around continuous improvement and to encourage people not to be afraid of stepping out of their comfort zones. We tried to take everybody's uniqueness and differences into account, so we didn't just get rid of people because they weren't falling in line with the continuous improvement effort. We were really really patient. The people who couldn't see themselves changing left on their own. We didn't have to make the hard decision. Three or four people who were the cynics — you'd think they'd jump on the bandwagon to change and improve — self-selected themselves out.
LEI:  Did you have to make any structural changes to support lean at VIBCO?
Wadensten:  No. We're small enough so that people have been able to learn to work in different areas. They've learned different tasks. People in assembly now can go to the machine shop to help out or people in the office can go to production if needed. We've done a lot of cross-training and learning together. We've read a lot of books, we've had guest speakers, and we've gone on site visits. All of those things have really helped our team to become tacit learners who are mostly self-directed. So structurally we've gotten rid of having people manage minute tasks. They are all teachers now.
LEI: Did you have to change the way you manage and lead?
Wadensten: And I'm still changing. I'm less of a micro manager. I had to believe in the process because as you flex people and they leave work areas to work in different areas, the traditional mentally is to build big batches. I had to become more of a coach to everybody. I had to ask more "why" questions and more process-oriented questions. I had to really believe that people would do things on their own without direction from me, except for establishing a "True North" strategic direction.
LEI: What would you say is the key to sustaining the gains from the lean effort?
Wadensten: I have to be passionate and involved every day, be proud of people, and do these [President's University] yokoten events to share with people from other companies. When our people share with others, they become teachers. As they teach visitors, they hone and improve their presentations each time. They collaborate and they synthesize information. They've become teachers and found their own genius.
LEI: Why did you begin President's University, a day when you invite company presidents and senior executives to come to VIBCO to see the benefits of lean principles in the office and shop?
Wadensten: At the EASTEC trade show two years ago, we went to the Greater Boston Manufacturing Partnership's booth where [GBMP president] Bruce Hamilton told me he was disillusion by the lack of interest in lean by company presidents. He said they didn't understand its power. I told Bruce, "You want presidents. I'm going to get you more presidents than you can shake a stick at." I put out calls to all the presidents I know and invited them to VIBCO to see the results of our lean transformation. News of the events spread virally. We've received calls from company presidents in Mexico, Canada, and Ireland wanting to attend.
Each time we do an event — we've had a total of 180 presidents, COOs, and company leaders attend — we always have a wait list of 20 to 30 people. We try to limit attendance to 20 or 25 but it often gets bigger. Besides the presidents at today's event (June 15, 2009), we had a doctor and his staff, a few organizations who brought vendors,  managers from four Rhode Island state agencies, a selectman from Stonington, CT, and the president of our town council. In the spirit of yokoten and sharing, I couldn't say no.
LEI: We get calls from middle mangers who have bought into a lean transformation but their senior management hasn't. In your opinion, is there something a middle manager can do to get your attention?
Wadensten: Yes, definitely. I belong to a group called the Young Presidents Organization. Our credo is better presidents through knowledge, learning, and information sharing. YPO is what helped me get the yokoten event going. It's an international organization with 16,000 company presidents under the age of 50 at companies all over the world. So, when I make calls to YPO presidents, the code of conduct is to take the phone call or return the call in 24 hours. It's peer to peer. LEI should develop passionate presidents about lean and use those guys as conduits to other presidents. Middle managers should reach out to an organization like LEI to ask if it has any presidents for them to talk to, who, in turn, can talk to that middle manager's president.