Taking on the task of leading an A3 to solve a problem means going through a series of steps whereby the outcome of each step is not yet known. The path forward is not at all straightforward. Quite often your initial problem statement is based on a symptom and the actual point of cause is hidden. Only by applying a step by step mentality, being tenacious in purpose, and looking for data and facts do you arrive at a root cause you and others can clearly see and therefore believe. This is why A3 thinking is all about A3 behaviors.
Take a look at the words and images in the storyboards below. These are images I've used to teach A3 thinking behaviors. I've experienced every aspect detailed in these story boards at some point while trying to solve many different problems during my career.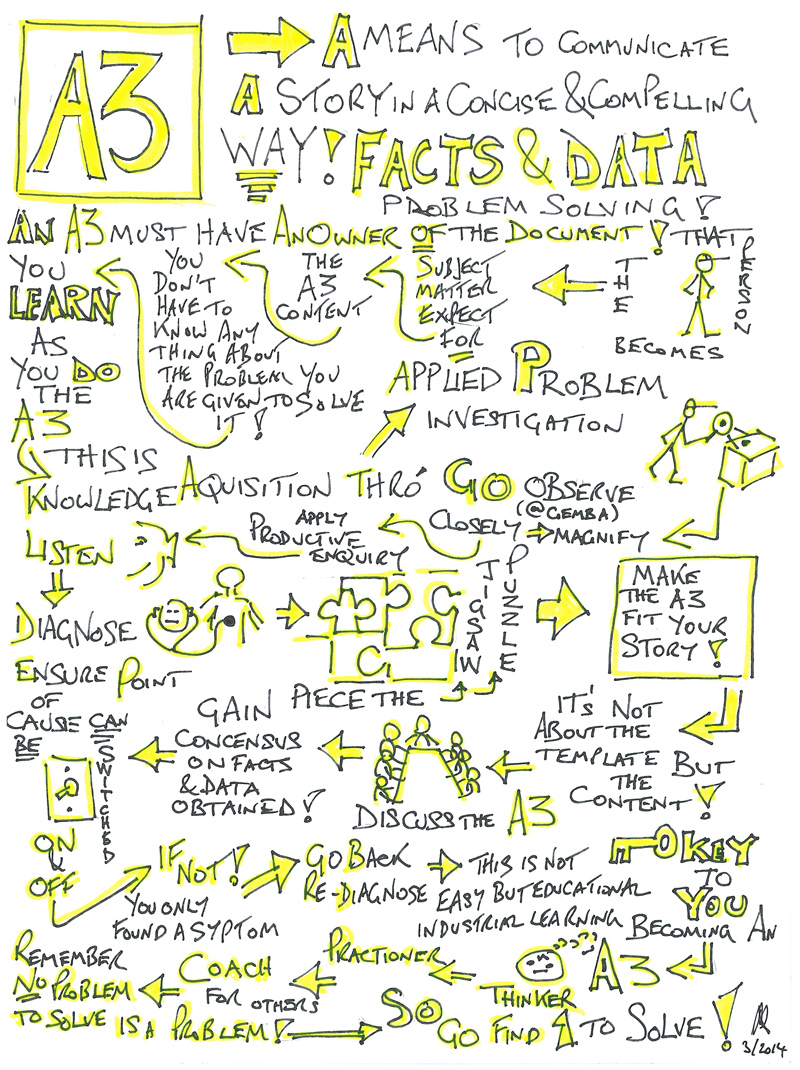 And a second storyboard:
What have you experienced and what DON'T you see in the images? What do you notice? Do you have a real world example that relates? At which steps do you and your team members struggle?
Tell us in the comments below.