Darlene Dumont, Public Service Program Director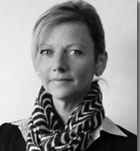 I'm thankful for lean because it changed my life. Before my lean career started I was an accountant for 12 years. Everything about the accounting world was crazy, long hours of always looking in the past, trying to figure out why things didn't match up with the budget and reforecasting, over and over again.
Luckily, I worked for a Fortune 100 company that provided an opportunity to not only learn about lean thinking but actually join a team of internal consultants responsible for spreading this thinking throughout the enterprise. Fast forward 17 years, and I have to say that lean thinking and practice has changed my life and my entire outlook on how to solve problems… ANY problem! It has taught me the value of True North, customer focus, and how to use process data to drive decisions while engaging people doing the work to solve problems.
Lean makes a positive difference in the environment we work and live in. Lean (the way it is intended to be) is so rewarding – once you see the positive impact it has on people's lives you never want to go back to any other type of work!
John O'Donnell, Executive Director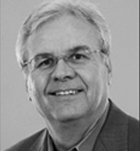 Lean thinking has taught me to focus on the work first and foremost. When you and your team don't realize the results expected or encounter problems in existing processes, more often than not people start by asking "who did, or didn't do, what?" These discussions sidetrack you from analyzing and more deeply understanding what broke down in the way we perform our tasks, the work of the organization, and the effectiveness of established business processes. And we don't get to the root causes of the failure to perform. Meaning that we will very likely encounter the same problems in the future.
Kendra Eddy, Education Manager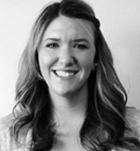 I'm thankful for lean, really because it brought me to LEI. I love being in an environment where we are constantly problem-solving as a team, pushing our thinking and understanding of the work. Lean is constantly evolving; there are no plateaus because you're constantly striving for perfection. How do you make it better? is a question that fascinates me every day.
Matt Savas, Community Resource Manager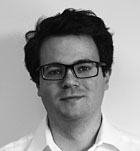 I am thankful for lean because it makes me think. Lean encourages me not just to ask and try to answer questions, but to carefully consider the right questions to ask. "How do I take three seconds out of this station's cycle time?" "Why 3 seconds?" "Why this station?" Lean is an interrogation of thinking. It is often frustrating and challenging, but always rewarding.
Deb McGee, Learning Activities Manager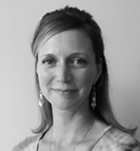 Imagine having a year's worth of live purchase orders, issued a year in advance, and cruising into December with 11 million units in backlog.
Imagine managing three types of status reports, daily customer calls, a rolodex of excuses, and a shifting delivery schedule reminiscent of a tide chart… this was my life when I was introduced to lean by a coach who drew a picture of an iceberg and a ship in the water on a flip chart, pointed to the ship and said, "That's you." Having resigned to that six months prior, in a room full of people higher on the food chain, I still braved the question: "What can I do?" 
He explained value in the eyes of the customer, systems thinking in terms of a value stream, the interdependencies of departments in service to deliver that value, the principles (and tools) supporting pull and creating flow, what waste is, and how to eliminate it. That was a day that changed my life. Over the next 11 months, we created a manufacturing cell on the production floor, nurtured a team of engaged operators, and a spirit of improvement that brought us 100% current OTD (not renegotiated OTD), higher yield, constant kaizen, and customer satisfaction and engagement at a previously unimaginable level.
My quality of life improved, bringing peace of mind, the ability to be fully present with my family when at home, empowered with the confidence that there's always a better way, a method to build capability, and inspired to continuously improve.
Tara Potter, Events & Learning Materials Associate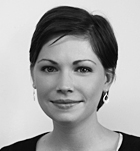 Lean concepts have helped me a lot at home, especially when my five-year-old daughter wants to cook. Whenever she wants to make something I'll pull out every ingredient she needs, line them all up on the counter in the order that they're supposed to be added, and let her slide the mixing bowl down the "assembly line." It's like our own version of 5S. This way meals get to the table faster, it's less overwhelming, there's less cleanup, and as a whole the cooking project is easier to approach. Not to mention getting the job done faster is key for little ones with short attention spans!
Josh Rapoza, Customer Strategy Officer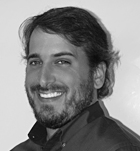 I am thankful to have learned lean. Growing up I always wanted to be "the guy with all the answers." But after learning about lean I realized that I wanted to be the guy with all the questions. It has taught me to accept that failing is far more educational than succeeding will ever be. I'm also grateful for having what I consider the best job in the world, serving a community of people who are trying to make things better, every day.
Karen Gaudet, Director of Learning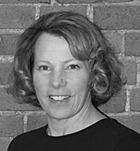 Lean thinking has helped me become a better person in life and taught me the true meaning of servant leadership.
Through understanding and experiencing the impact the work has on teams and individuals, I have learned how my actions directly support my people in a greater, more meaningful experience – or how my actions get in the way of my people being their best. We all spend much of our time in life together doing work. The more moments we spend improving that work, the greater our experience we have together.
Our families are counting on us and deserve that we ensure the time we spend away from them is as meaningful as possible. Serving others in learning how to improve my work and facilitating them to improve their work impacts our families.
Josh Howell, Senior Coach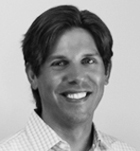 Contained within lean's practices are ways to understand what's happening – what's working, what's not, why not – and ways to affect sustainable change. This holistic approach provides tremendous value to people. I'm thinking about the bass-playing retail sales associate who gained the confidence to present to C-suite executives about his work and the fewer stock-outs he was creating for customers. The frontline supervisor who learned how to facilitate teamwork with not just her staff, but also with her kids as a single mom. There's the assembly line worker who got "woke" (as the kids say) to the fact that fewer reaches made his job easier, applied this learning to help his fellow workers improve their productivity, and eventually elevated himself to supervisor. The "burnt bean," as tenured baristas sometimes get labelled, who's constant complaining (just another sign of engagement, if you ask me) was redirected to designing a technique for brewing coffee that became a company standard. Yeah, I'm thankful for lean. Because I'm thankful for work, for workers, for people. #lifeiswork
Cam Ford, Business Editor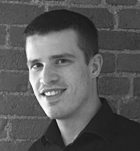 I love the philosphies of lean, especially the idea that "it's the process, not the people." That particular phrase has helped me look at "mistakes" I made in my career with fresh eyes. At a previous job, for example, I was blamed for "letting" an important account slip through the cracks, which I believed and took very hard since I was brand new at that job. But when I came to LEI and started learning about lean, "it's the process, not the people" helped me have an epiphany about that event. As I reconsidered it with a process-oriented mindset, I recalled that every decision regarding the lost account had to be decided by a large committee within my company – a committee that often stalemated for days. And eventually the client got sick of waiting and withdrew their business. In short: it was the process! I was only an intermediary between the committee and the client, so there was nothing I could have done. It's an incredible feeling to reverse your mindset and see things like that in a fresh light.
And now we'd like to hear from you – why are you thankful for lean? Leave a comment and let us know!
A very Happy Thanksgiving from all of us here at LEI!