One of the most common questions posed to us by lean leaders is the question of culture change. How, they ask, can we change a firmly rooted culture to match our desired behaviors? As far as the following four leaders are concerned, the answer is…by changing the work. Here are their stories:
Lule Demmissie (Managing Director, Investment Products and Guidance at TD Ameritrade)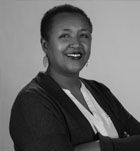 I'm a product manager and a product developer – and in financial services that traditionally means that you're coming up with new products that can help meet client needs, implementing them by working with internal partners and third party providers, and following through with sales and marketing to grow the products. I have a large team that helps me do this.
When I joined TD Ameritrade, I noticed that the product line was very anemic for long-term investors, which we were trying to expand into at the time. What I grew to realize about the work we did and the way we did it was that we were not set up to focus primarily on what really matters to our clients. We knew we had to change the way work was done if we were going to change that. We did this by adopting knowledge-based lean and eventually also adopted Agile. We first went through a cultural and a mental transformation which was the hardest part, e.g. reward transparency, avoiding blame when errors occurr and instead focusing on fixing the process, assessing root cause in problem solving and avoiding quick "fixes." Next we completely deconstructed how we organized ourselves and did the work to minimize context switching, develop area expertise, and reduce handoffs. We've began the process of truly focusing on client value and our team is much more motivated and productive as a result.
Josh Howell (Senior Coach at Lean Enterprise Institute)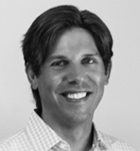 Culture is "a way of thinking, behaving, and working that exists in a place or organization." Working – it's right there in this googled definition. To change culture, then, entails changing the way work is done – and changes in our behavior and ways of thinking will follow.
For example, I recently participated in a detailed study of a kitchen operation during a busy Saturday night, with a handful of experienced chefs steeped in the traditional "command and control" culture. We observed the work at each station – grill, saute, oven, fry, pantry – breaking down its elements, timing key processes, and comparing these cycle times with the rate of orders coming in. We made a key discovery within the work that immediately changed these chef's behavior and continues to impact their basic thinking.
Put simply, we realized that the work content at the saute station compared with the order rate meant that four cooks are required to deliver quality food while keeping up with demand. We reached this conclusion after improving the work in some simple and practical ways. The problem is only two cooks can physically fit into this particular workstation! So, the chefs now understood that no amount of yelling could overcome this reality. Instead, it would require a serious effort to change the recipes of items prepared at the saute station, possibly to include some additional prep beforehand. This would take time, of course, and so in the meantime these line cooks would need a mechanism to call for help that would be readily available at a moment's notice.
The resulting change in culture that started by improving the work is something to behold.
Tom Paider (AVP, IT Build Capability at Nationwide Insurance)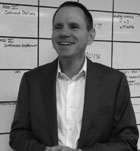 I've worked at Nationwide in Information Technology for many years. In the last few years, more than 50 companies across many industries have come to look at our agile, DevOps, and lean IT transformation. Our visitors see a culture rooted in problem solving, empowerment, and experimentation. This is vastly different from what I saw when I was a new employee years ago. I remember a culture that was based on fear – fear of failure, fear of making a mistake, fear of innovation. No one got fired for maintaining the status quo or keeping their head down. Management was focused on predicting and controlling the work. But this was not where we needed to be as a company. But trying to change an organization of Nationwide's size was proving difficult.
We tried the normal path to transformation – corporate programs, motivational schemes, reorganization, and many other things. Nothing seemed to stick. But some areas of IT that were using agile were also having tremendous results – up to 10 times better than the rest. But every time we tried to replicate that success we failed. At the time, we had six teams working in this new agile model. All six teams had the benefit of some very progressive managers focused on empowering the frontline associates to solve problems and improve their work processes. Fast forward to today and we have over 275 teams working this way. We did this by focusing on the work of management.
Our associates wanted to contribute significantly and make a difference. Our management teams were stifling that desire. So, we took a step back and asked, "What is the work of management?" What are the daily behaviors we need management to exhibit every day? For us, the answer was coaching and developing people, modeling ideal behaviors, and setting direction. We codified those behaviors and put in place a lean management system that reinforced them and disrupted the anti-behaviors we wanted to eliminate. By focusing management work on the things the frontline teams needed to be successful, we in turn made management more successful. It was difficult at first, but in the end, we created a management system of work that enabled our teams to flourish. Frontline work now is much more predictable without being "controlled."
Bruno Guicardi (President and Co-Founder at CI&T)

At the beginning of our lean journey at CI&T we were working off a base understanding of agile methodology. However, agile is for small teams of five to 10 people, mostly. Our mid-managers and project managers were getting lost in how to manage these teams when a principle of agile is for managers to just get out of the way and let the teams manage themselves. When we found lean we realized how this had to change – lean managers are supposed to jump in and work actively in the trenches with the teams, and their main role is to develop their teams empowering them to problem-solve.
We have a belief at CI&T that people don't follow advice; they follow examples. With that in mind we decided that if we were going to change the people, we, the leadership, would need to change ourselves – and by extension, the work. So we started with Hoshin Kanri to use the A3 method of Managing to Learn, and later started joining our teams in problem solving and showed them that from now on working with us, the leaders, would be part of the work. It made people more comfortable bringing problems to the surface, asking for help and feeling more accountable for the results. I think that has been the most significant change in the past nine to 10 years we've been lean.