This collection of case studies (and an infographic) details findings from the James P. Womack Scholarship & Philanthropy Fund's "lean internship" experiments, which tested ways to offer hands-on, practical experience to students while helping nonprofits help more people.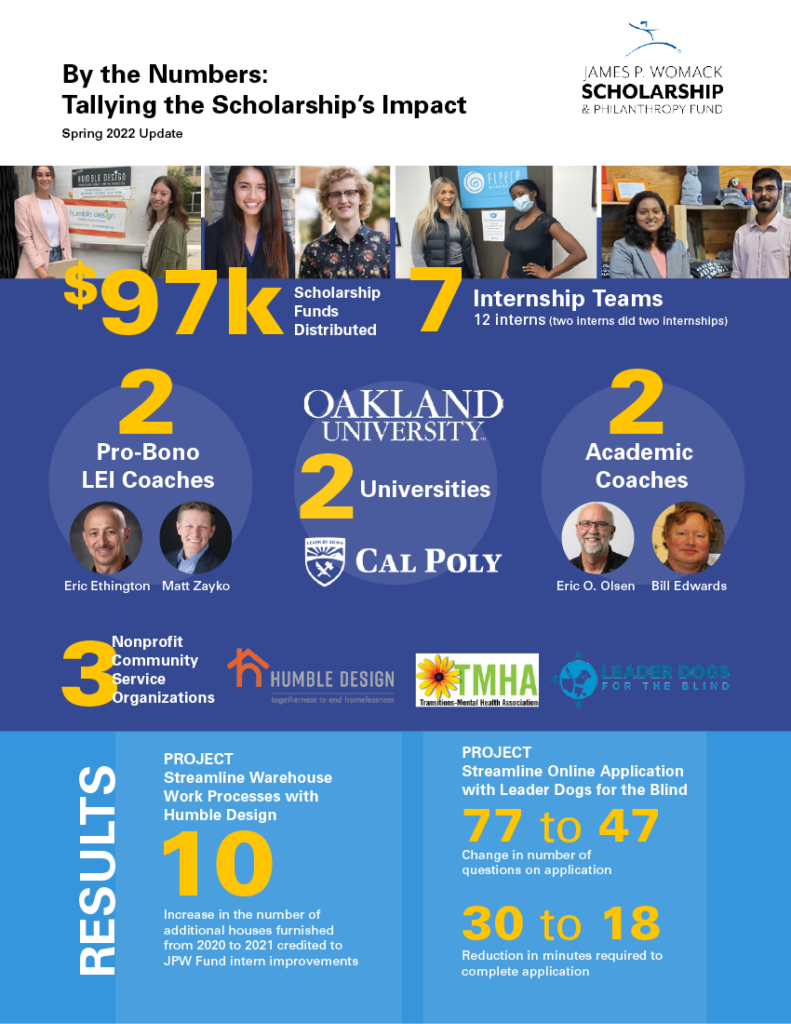 ---
For every $2500 raised, the JPW Fund can support one student's internship for one semester.
---
For offline reading, download the PDF ebook compilation.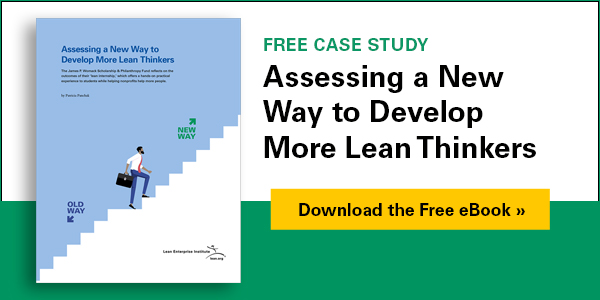 Intro to Lean Thinking & Practice
This online course serves as an introduction to the key concepts, philosophies, and tools associated with lean thinking and practice.