By Cristina Adalid Fontcuberta, Flávio Battaglia, Denise Bennett, Oriol Cuatrecasas, Alice Lee, Dr Carlos Frederico Pinto and Dr Javier SalaMercado
In the ongoing battle with Covid-19, it seems most hospitals have the crisis under control. However, to prepare for a potential second surge, the time is right to review practices that will ensure capacity. Here are five quick tips and three examples from front line hospitals to get your team started.
This post is part six of a seven-part series. For more quick tips developed at the hospital gemba by lean healthcare professionals, see the first five parts:
Part 1: Designing the Patient Flow to Fight Covid-19
Part 2: How Hospitals are Leveraging Visual Management in the Battle Against Covid-19
Part 3: Creating Standardized Work to Ensure Safety, Quality, and Efficiency
Part 4: How Short, Structured Communication Cycles Help Hospitals Solve Problems, Offer Support to Staff
Part 5: How to Build Skills Fast with a People-Development Plan
Review priorities to ensure capacity
Cancel and reschedule all non-urgent appointment and elective procedures. If appropriate, some of these patients can be seen using telehealth.
Keep most patients away from the ERs and do triage and testing outside/elsewhere.
Redirect teams from other areas of the hospital to bring support to the most critical flows.
Place younger professionals on the front-line interaction with patients and older and at risk ones in the back office and assigned to telehealth support of patients.
Estimate the expected number of non-Covid emergencies using historical data.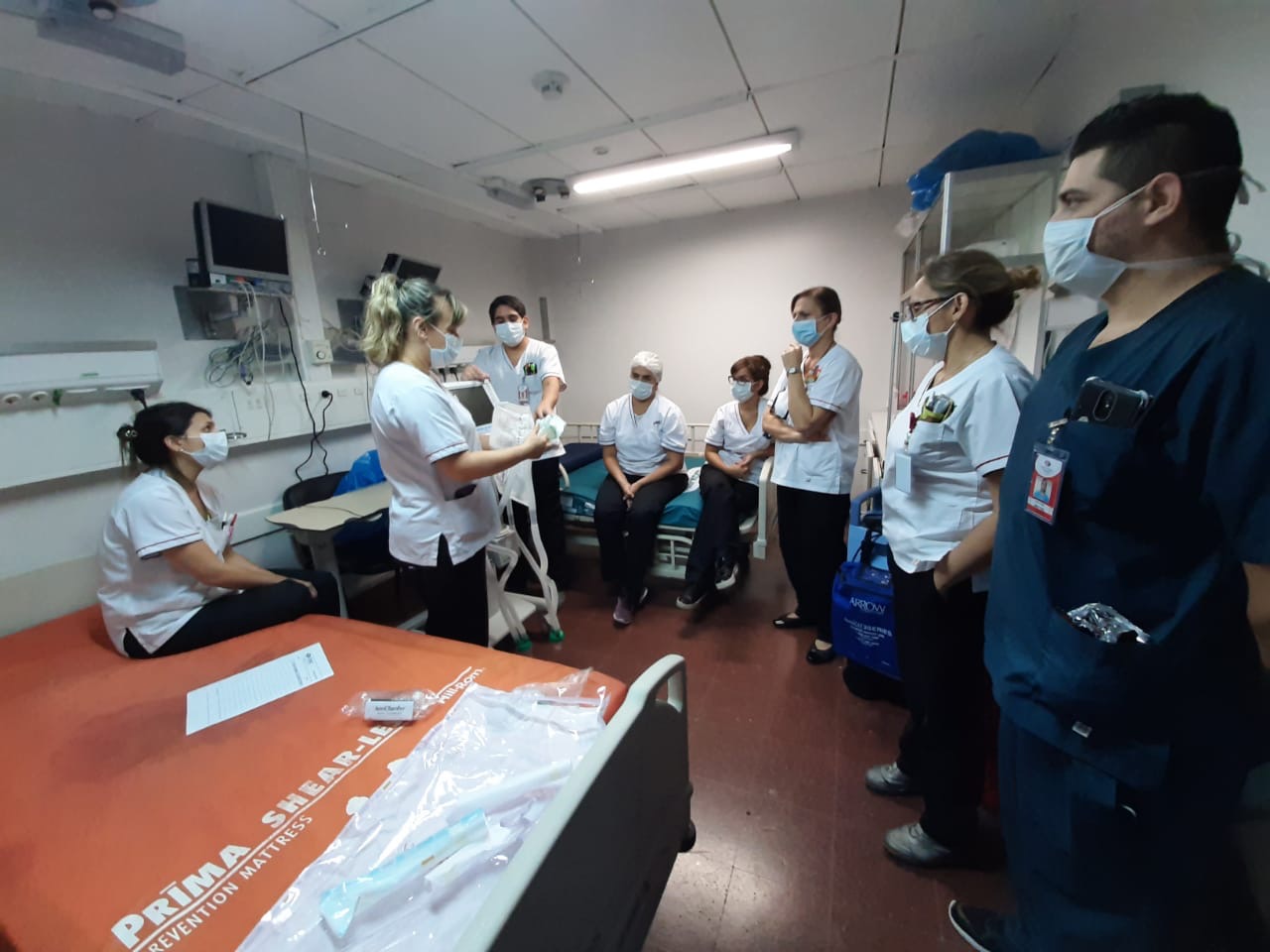 ---
EXAMPLE 1 – USA In Massachusetts, a 160-bed community hospital has been converted into a dedicated Covid-19 hospital – the first one in the USA to segment the patient population further and prevent further spread in the patient and staff community within a hospital. This also keeps the city's EDs and hospitals operational with needed capacity for other acutely sick patients with lower risk of infection. They do triage and testing in a mobile tent outside in their parking lot. Other countries, like South Korea and the UK, have created drive-through testing centers.
EXAMPLE 2 – USA A hospital in Massachusetts has partnered with an outpatient community health center to care for their non-Covid patients to keep the patient flows clear and distinct.
EXAMPLE 3 – ARGENTINA A hospital in Cordoba – providing care mainly to cardiovascular patients (more than half of the total number), a category at high risk complications from a Covid-19 infection – has analyzed its 2019 monthly/seasonal demand in the ER to understand what they can expect in terms of emergencies (strokes, infarctions, etc) over the coming weeks. This is helping them to prepare for the Covid-19 emergency.