Edgar Schein passed away last Thursday, January 26, 2023. Ed, the godfather of organizational development, was a spry 94 years young — and going strong until the very end. According to son Peter, Ed passed away after working until supper time, with no illness, no pain, and no hospitalization. Even in passing, Professor Schein was an inspiration for us all.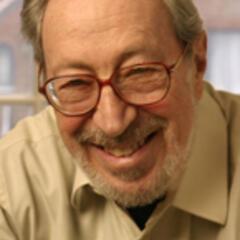 I first met Ed in 2009 when David Verble corralled a group of us to attend Ed's workshop based on the content of his book Helping, in which he laid out the logic and process of what he later came to call Humble Inquiry.
But I really got to know Ed when for seven years running, I had the privilege — one of the great honors of my career — of sharing the stage with Ed at the Stanford Lean Healthcare Academic Conference for an episode that came to be known fondly as the annual Shook 'n Schein Show. Conference organizers Denise Bennett and Terry Platchek and Ed's son Peter Schein came up with a slightly different spin on the session every year. Still, the essence was always Ed and John sparring and parsing the nuance of healthcare improvement as a socio-technical system improvement.  
I think we shared 90% agreement on the matter, but you wouldn't know it from the sparring and parsing. For example, we agreed that organizational systems are 50/50 social and technical. However, Ed was convinced that the technologist's refusal to recognize the value of the social dimensions in organizations was a source of endless organizational ineffectiveness. At least once in every session, Ed would accuse me of being precisely such a technologist. I learned so much from our interactions, as did the audience members.
If you don't know Ed's work, you should. From Organizational Psychology in 1965 to the recent series of "humble books" to Ed and Peter's 2019 Corporate Culture Survival Guide, Ed is the giant of organizational development and corporate culture theory.  
To get started, here are links to reports of our 2017 session at the Stanford Conference:
Also, here are links to my 2010 Sloan Management Review article, "How to Change a Culture: Lessons from NUMMI" and my 2009 Lean Post article, "How NUMMI Changed Its Culture," both of which lean on Ed's model of organizational culture.
— John
Lean Summit 2024
Ignite your passion for lean, expand your expertise, and unlock the full potential of lean thinking.