Let's pretend for a moment that some of us diehard lean groupies will read about this topic for light-hearted summer fun (oh drat—I got sand in my Fujimoto book!) Here's a few (not all! please!) of my personal favorites that I frequently recommend.
Before listing my top half-dozen (a list that could be rotated completely given the time of day and temperature outside) let me name-check a round of lean books I love that don't make this list: A Factory of One by Dan Markovitz, Beyond Heroes by Kim Barnas, Creating Level Pull by Art Smalley, The Birth of Lean, Inside the Mind of Toyota by Hino, anything by Takahiro Fujimoto, etc.
Toyota Production System by Taichi Ohno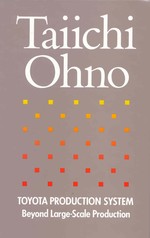 If Henry Ford's writing is the old testament of Lean I'd call the work of Ohno the New Testament (and while off the top of my head I can't extend this metaphor to include the works of Womack/Jones… they belong with these guys). Above all I'd pick Toyota Production System, a simple, presentation of the key ideas of TPS (and Lean.) Many of us are deeply familiar with basic themes he pursues such as absolute elimination of waste, establishing flow as the basic condition, using standard work and 5why, and seeing true teamwork as essential. But there's much more. For example, only now am I finally discovering companies making a real effort to realize what Ohno sought at Toyota: an "autonomic nervous system in the business organization" (i.e. a company with a complete nervous system functioning like its counterpart in the human body).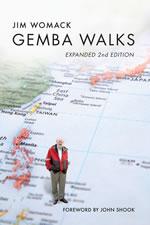 Gemba Walks is a lovely overall introduction to Lean in the form of short and engaging essays by Jim Womack on a wide range of topics. You can practically hear the author's voice in an engaging book that generates many "ahas" about the essence of Lean. I cannot re-read this book and fail to learn something new. Above all I love the sense of discovery by the author. For more than a decade Womack served as a "designated learner" for the lean community who would visit a specific gemba, observe it deeply, and after reflection, codify his learning in a way that resonated deeply with the community he helped form. While there is no overly manufactured narrative argument to this collection, reading the entirety of the book provides a thorough understanding of Lean on both matters big and small.
Managing to Learn by John Shook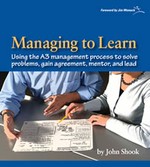 This might be the most dynamic and broad-reaching lean book of all. Based loosely on the author's personal experience at Toyota, MTL reveals how a deceptively simple tool (which is much more than a "tool" of course) known as the A3, when used properly, produces almost magical results. Teams become aligned, decisions become radically more effective, and knowledge is actually produced through the creation of meaningful organizational "currency" generated by and codified in a commonly understand container. No other resource captures the essence of learning to learn (which may be the essence of lean) so powerfully. An elegant narrative that harvests the personal story of the author to share a powerful way of thinking with universal appeal.
The Lean Turnaround by Art Byrne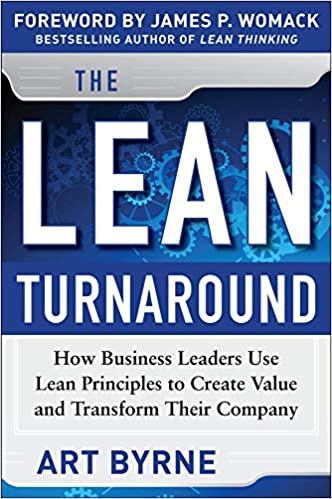 Lean IS the strategy, plain and simple. Not an improvement method, nor a way to manage people (though both are part of the plan.) As someone who has successfully lead Lean at dozens of companies (including the famed Wiremold), Art Byrne recognizes the power of Lean as a complete business approach touching EVERYTHING in the business—finance, HR, operations… (did I mention) everything. This book challenges readers to accept no compromises and go all in on Lean. Though less than 200 pages, in some ways this book's emphasis on how Lean changes EVERYTHING qualifies it as one of the most comprehensive guides on the topic.
Profit Beyond Measure by Tom Johnson and Anders Broms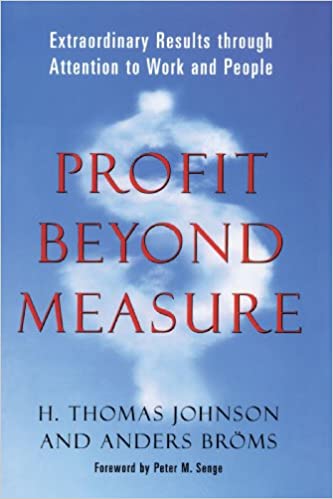 Every company has a simple strategic choice to make: Relationships versus Quantity. Either Management by Means (MBM), or, Management by Results (MBR). Only one of these approaches promises to reinforce natural-system thinking. (It's MBM.) Essentially, this book taps an unparalleled understanding of traditional accounting, TPS, Scania, and the way businesses operate to share brilliant insights into the nature of business systems.