Is sustaining change naturally and universally borderline impossible? Or is it possible that we, as humans, accidentally make sustainability harder than it has to be? Four LEI faculty members weigh in with their thoughts:
David Verble (Founding Member, Lean Transformations Group)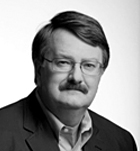 I believe a common mistake "people" (we, the frustrated agents of change for lean) make that keeps change from being sustained is to assume that all change is hard to sustain because our efforts in lean often are. I suggest this is not the case with all changes. I believe we need to clarify the kind of change that is hard to sustain. I have seen line managers lead significant changes in the work flow, work methods and performance expectations of their operations that produced impressive results that were sustained and improved on. I know management change management experts such as John Kotter report that 75 to 90 percent of change initiatives fail. I think if we looked at the data those tend to be the large, top-down organization-wide change programs.
A critical distinction with organizational and operational changes is to ask if are they imposed (conceived of, planned and managed by external agents) or organic (initiated, executed and integrated by people in the situation where the change is being implemented). If we had the data I believe we would find that organic changes have a much better chance of being sustained. To misquote William Bridges (Managing Transitions) or maybe it's Peter Senge (The Learning Organization), "People don't automatically resist change. In fact they change all the time.  But they (and their organizational cultures) do tend to resist being changed." I have come to realize that the operational and organizational changes made by line managers and leaders without fanfare and documentation (not big or important enough to attract the attention of academics or the change management consultants) are the ones that are most likely to be sustained. The problem may be that as external change agents we are often not involved in those changes.
David Verble will be presenting at this year's Lean Coaching Summit on July 19-20 in Austin, Texas. Learn more on the summit webpage.
Lynn Kelley (SVP-Supply Chain and CI, Union Pacific Railroad)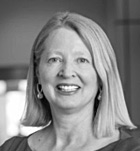 In my experience, the most common mistake that people make that keeps change from being sustained is not anticipating that the change will probably fail to sustain. I know that sounds fatalist and counterintuitive (why implement change if we know it's likely to fail?); however, the facts are the facts—and the research says that change we implement in organizations has less than a 40 percent chance of being successful. Many studies on the topic only give change a whopping 30 percent chance of success. Why is this important? It's critical to be proactive BEFORE we begin the change and address the possible failures ahead of time. We need to anticipate what those failures and threats to the change could be, and find ways to mitigate or eliminate them before we launch the change initiative. If we wait until after we launch it's often too late. If instead we mitigate them early, the odds of success increase dramatically.
I know, this takes time. People often want to jump right into the change and plow ahead while anticipating success. Leaders often push speed of implementation as the primary metric and the change team often feels pressure to go…go…go. However, I have found if leaders and change teams really understand how the odds are stacked against them, they will take the extra time to raise the probability of success from the very beginning. Because, at the end of the day, why waste time implementing a change that is likely to fail?
>
Brent Wahba (President, Strategy Science Inc.)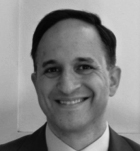 ADDING complexity. When Eric Sevareid stated "The chief cause of problems is solutions," he may very well have been talking about how most companies approach improvement – by inadvertently adding complexity. And ironically, organizations pursuing lean are some of the worst offenders.
Today more than ever, there is overproduction of lean tools, techniques, books, models, examples, experts, and (gulp) advice. Organizations rightly start their lean journeys by leveraging only a few of these in simple experiments, and they often achieve measurable success. "Hurray lean!" But then the beast is unleashed. New structure, discipline, and good old-fashioned waste is lumped on top of the still-broken legacy systems by adding more tools, measurements, charts, checklists, feedback loops, management drive bys, Japanese words, forced A3s and VSMs, and experts. We have effectively added more work and confusion faster than we have streamlined, and our already-overburdened emotional brains physically resist rewiring for sustained change. You won't stand a chance if lean is perceived as adding more effort.
Looking outside our lean world to Alcoa and Habitat for Humanity gives us some insight into a potentially easier, more sustainable path of leveraging just a few simple priorities and behaviors. Alcoa made worker safety their #1 priority and in the process indirectly developed engagement, communication, and problem solving skills. These were later leveraged to improve the overall business. Habitat made visible neighborhood participation ("sweat equity") a requirement to get one's own home built. In both cases, the sustained behaviors naturally followed the doing rather than forcing everyone to read a dozen books and hoping the ideas stick (FYI, they don't). And for what it's worth, almost all of the successful lean organizations I have seen followed a process much closer to this than the all-you-can-eat buffet method. To help your organization proactively prevent adding complexity, you can keep asking:
What one or two strategic objectives are driving this change?
What one or two consistent organizational behaviors do we need to support those strategic objectives?
How are we actively subtracting more work and complexity than we are adding?
Karen Gaudet (Director of Learning, Lean Enterprise Institute)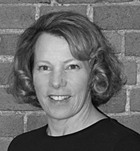 I've found that many people forget that a lean operating system (standardized and sequenced production work) is only as successful as the management system (daily and weekly problem solving huddles to resolve anything impeding a positive customer experience) that supports it.
The question brings to mind a story of a time when my Starbucks team members and I were implementing lean operating practices at our retail cafes. We had just brought the first full store online, had captured many learnings, and were seeing some results. The plan was that the district manager and store managers would be introduced to lean concepts and operations, and then follow a path to methodically bring their entire café in line with the new methods. Impressed and feeling that we had "implemented lean," we moved forward and began training the next set of "seed" stores.
But the timeframe for this spanned different business seasons, meaning new marketing campaigns, beverages and promotional products. The original cafe was very quickly faced with integrating new products into the work within their new operating system. But we soon realized they lacked that capability because they were not yet familiar enough with lean to handle it on their own. Because of that, the managers had trouble supporting the new items with lean tools, such as 5S, Kanbans, and product demand planning.
It was clear that the stores needed a way to capture and share operating-system problems while performing daily problem solving – and that called for a new management system. I set up weekly calls with my team to review the key problems happening at the store level. The DMs were expected to observe work at the store level weekly. This included a review of the problem-solving huddle boards with the store manager and the teams.
We assumed, as many do, that by putting in the operating system we were finished and ready to move on. That was only the beginning of the story. The operating system defined the work to add value to the customer experience. The management system defined how the leaders could add value to the team by combining problem solving and strengthening the operating system through cadenced review and output. We had not realized that we would lose any gains we had built without support from a well-identified management system. The result was overproduction, frustration, and wasted inventory that created a negative customer experience.
Want to Keep Learning?
Read Steady Work by Karen Gaudet, who managed 110 stores as a regional manager for Starbucks. She offers smart, practical business advice and a heartfelt personal story about how a continuous improvement system revitalized the retailer during the global financial crisis and helped employees in Newtown, CT, get through a national tragedy: https://www.lean.org/Bookstore/ProductDetails.cfm?SelectedProductId=436