The LEI senior executive series on Lean Leadership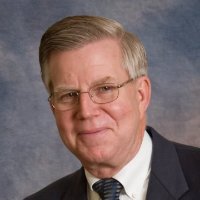 Autoliv's Thomas Hartman gives insights into the development of a lean problem solving culture, from early instruction by Toyota to propagating best practices among facilities.
LEI: From a management view, what is different or unusual about the Autoliv Production System (APS)?
Hartman:  When Takashi Harada of Toyota was here teaching us, he joked with us about needing to add the pillar of "employee involvement" to "just-in-time" and "first-time quality". In Japan, this was second-nature, but for global Autoliv, this pillar reflects the adaptation of our principles and cultural norms to the continuous improvement spirit of the Toyota Production System.
LEI: Did your behavior and that of other managers have to change to create a lean culture at Autoliv?
Hartman: In the Midwest in the 1980s and 1990s there was a cloud of "resistance to change" that hung over the automotive industry. Here in Utah we didn't have this resistance and were ready to learn and improve. We didn't have many of the typical Automotive "in-your-face" managers so when we embraced lean and began the transition from "directing" to "supporting and teaching," there were fewer than a handful of managers that needed to leave the company.
We had to establish that "improvement was not optional." When Harada joined us, he taught us to be better managers, and that the root of all evil was weak management. He taught us to develop a culture based on respect for humanity, and to create an environment where "more of our people could add more value, more often". By doing this, we transformed our workforce into a problem-solving juggernaut and went from playing defense to playing offense.
LEI:  How do you develop lean managers at Autoliv?
Hartman:  We originally created the APS University to train our management so that our managers who could become teachers, thereby qualifying as lean leaders. Harada taught us that: "Good Leaders do not create followers. They create more good leaders."
We now hold regular "leadership boot camps" teaching our team members how to manage in a continuous improvement culture.
LEI: How do executives and managers at Autoliv contribute to the lean effort?
Hartman: Within each of the three regions of Autoliv, we have global teams that routinely share best-practices. This sharing occurs in every organizational discipline including Safety, HR, Quality, APS, Product Design, Finance, and Purchasing. Each manager brings best practices to share with their colleagues worldwide. We also provide monthly APS training for each associate employee on the floor. Developing our people internally is one of the keys to our culture.
LEI: How do you propagate best practices among plants in a region?
Hartman: One way we do this is by moving people around. We rotate people from design or engineering into operations and back, and among various plants and tech centers. On a global basis, we constantly have between 50 and 150 managers or engineers that are on assignment at Autoliv locations around the world sharing best practices and making lasting relationships that bear fruit throughout their careers.
We also have a formal best practice review to ensure process integrity and standardization. These meetings are chaired each month by the vice president for quality within the region. We look at the issues we have experienced, the countermeasures that were implemented, and the lessons-learned. We then implement these improvements in all plants. We also do discovery exercises in which we go to each site and look for process weakness, driving to identify the systemic root cause. We then drive these changes into our new Products, our new Processes and our new Equipment designs. In some cases, we may generate an alert where a standard manufacturing process specification would change, and everyone must go through that particular upgrade of their process.
You may also be interested in…
How other executives in our lean leadership series are leading positive change.
The case study of Autoliv's systemically-based problem-solving techniques and how it shares best practices with all sites and all disciplines globally.