After laying off 350 employees and still facing a continuing budget shortfall, the City of Chula Vista, CA, faced a seemingly impossible dilemma: how to maintain basic services without resorting to further cuts in the workforce.
City Manager Jim Sandoval was desperate to find a means to deal with the ongoing budget crunch. Because he'd heard about the benefits of lean for manufacturing, he jumped at the chance for the city to leverage lean techniques to eliminate waste, improve services, and enable city employees to work more efficiently. Sandoval sent a group of city department heads to a continuous improvement training class offered by Goodrich Aerostructures' Chula Vista plant.
Chula Vista at a Glance
Population: 243,916
Location: 7 miles south of San Diego
Government: Mayor/ Council/City Manager
Area: 50 square miles
Annual budget: $125M
A Southern California-based manufacturer of commercial aircraft engine housings (nacelles), Goodrich Aerostructures had faced a similar—if more dire—situation more than a decade earlier, and embraced lean management as a means to ensure its survival. Today the company's Chula Vista plant, with 4,000 employees, is not only thriving—building nacelles for such aircraft as Boeing's new 787 Dreamliner—it's hiring as well.
Over the past year, dozens of city employees attended Goodrich Aerostructures' Continuous Improvement Foundation training that the company provides for its manufacturing employees. During this time, the City of Chula Vista has conducted several kaizen events, resulting in some dramatic service improvements without the need to further trim staff.
Although any city's business– providing services and information to city residents– would appear to have little in common with the factory floor, Chula Vista has uncovered huge opportunities for improvement via lean thinking.
"There are tools they use at Goodrich Aerostructures that we'll never use," says Ed Chew, the city's continuous improvement manager. "We don't have a production floor—we're dealing in service and information."
"I was a little skeptical at first, but we were pretty desperate," says City Manager Jim Sandoval. "This was prompted to a large extent by the financial crisis the city faced. We wanted to find some way to make us more efficient and effective and to help us avoid more layoffs."
Lean Leap Begins
Following an initial round of training for a handful of department heads, the plan to launch a widespread lean initiative into a workforce that was rife with worry over further layoffs was anything but a slam dunk. "The bureaucracy we have to fight through, with people always asking, 'Why are we doing this?' is one of the things we had to overcome," Chew says.
Some of those concerns were put to rest after the city embarked on its first kaizen event in October, 2010. The results were sufficiently positive that Sandoval decided to accelerate the city's lean initiative by shifting Chew, who had been a police administrator, to a new role as continuous improvement manager.
An early graduate of the Goodrich Aerostructures training, Chew quickly shifted Chula Vista's lean commitment into overdrive. First, he promoted new kaizen activities in other departments. At the same time he made sure that successive waves of city staff—Chula Vista has about 90 managers sprinkled across numerous departments– went through the Goodrich training.
A big challenge, though, was figuring out how to ensure that those trained in the techniques of continuous improvement didn't simply come back to their offices and get on with business as usual. Chew used his leadership role to spur these Goodrich graduates to jump in and launch teams dedicated to fixing some of the old, cumbersome processes supporting many key city services. "I tried to instill in people the idea that you've just got to hop in with two feet," he says.
Curb Improvement
Chula Vista's first kaizen targeted the public works department's labyrinthine approach to assigning and installing new curb ramps to meet the requirements of the Americans with Disabilities Act (ADA), which requires that city street corners with sidewalks be wheelchair accessible. It was taking the city 18 to 24 months to get a curb ramp done, what with all the requirements to be met by its advanced planning group, engineering department, and finance staff. "It was taking too long to get projects done," Chew explains, "And it was trying up money too long in capital improvement projects."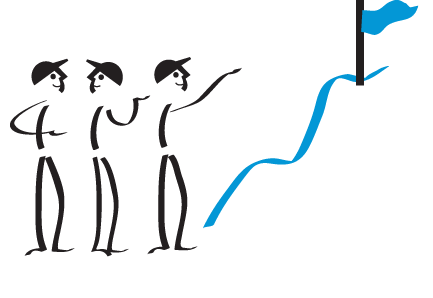 The first kaizen began with a meeting of all the parties involved, who put together a process map. "Everyone got this high-level view of the process, which caused a lot of buzz. People walked out of that event excited about the possibilities. From a theoretical standpoint, they made significant cuts in the process," he says.
Nonetheless, the city bureaucracy wasn't going surrender so easily. "The improvement effort got hung up on a couple of things," Chew adds. One stumbling block was the need to get City Council approval to change the municipal code each time a curb was improved. Another bureaucratic snag was the requirement for a budget chief or someone at a similarly high-level sign off on the cost of each change order for the curb improvement jobs, since the costs varied from location to location and job to job. "We were able to save several weeks, because often there were documents sitting on people's desks waiting for signatures," Chew explains.
Regardless of the holdup in getting approval to implement all of the improvements in the curb improvement process, the city went ahead with the various ideas it had to speed things up. "They were able to implement things on the front end of the project," Chew says. "For example, in the past, each year they had to go to council with a list of curb ramps to be installed, which took weeks. Now we do a master list, and the council approves the concept. Also, we're grouping nearby ramp projects together geographically, which speeds things up as well."
As a result, these initial efforts have speeded the curb ramp process to 12 to 14 months, a reduction of almost half. Chew expects that number to come down even more once other process changes under review have been approved and put in effect.
Special Events Permitting
One of the most tortuous processes the city had to offer its residents was the hopscotch they were forced to play among several departments to obtain a permit for a private event on city property. "There was a lot of frustration by event planners, who often had to contact anywhere from 11 to 13 city employees who were in five or six different locations," Chew points out. "There was no centrality to any of it. And to pay the fees, they had to keep coming back four or five different times."
Chew assembled all the parties involved for a kaizen. The end result was that the process was cut from about 15 trips for the applicant to apply and pay down to two to three trips. Now the applicant can walk around a table and work with a staffer from each department involved to complete the permit application in a single visit that takes from two to three hours. "And using a laptop, they can pay one time and obtain a conditional use permit for the event," Chew explains.
To further streamline the process, the city is adapting the same software it uses to track building/planning permits to be used for special events permits. Chula Vista already had a special events coordinator, who will use the system to see where the various units are with processing relevant permits for a particular event.
So far, though, the new process has yet to take its maiden voyage, since special events tend to be cyclical, occurring in the spring and summer, so the city won't know how well the new regime works until early in 2012 when permit applications start rolling in.
Flexible Benefits
Chula Vista's human resources and finance departments were struggling with having to re-key large amounts of benefits data contained in a report from a third-party vendor that helps manage its employees' flexible benefits spending accounts.
"I had attended the continuous improvement training at Goodrich, and I thought, why not do a kaizen event around this process?" says Kelley Bacon, Chula Vista's director of human resources and information technology. "At first, I felt a little overwhelmed, because we're not a manufacturing enterprise, but once you start going through a couple of kaizen events, you start seeing how lean ideas and tools can work in government."
"At first, I felt a little overwhelmed, because we're not a manufacturing enterprise, but once you start going through a couple of Kaizen events, you start seeing how lean ideas and tools can Work in government."
Eleven city employees from the finance, human resources, and information technology services departments participated in a five-day kaizen. They outlined the problems with the current process and set five key objectives for the kaizen. Then they set about deconstructing the process step by step, and came up with numerous ways to streamline and improve it.
"The employees mapped out the process, but early on, I could see there was a lot of skepticism," Bacon says. "There was an attitude of, 'I don't have time for this.' But by the fourth day, I was seeing them have the 'aha' moments when they understood where they could cut out steps in the work. And they were all sitting together, completely understanding each other's parts in the process."
Among the problems the kaizen team enumerated was the lack of any formal development of a process to support the city's outsourcing of certain flexible spending support activities to the third-party firm, Wage Works. Next, they cited unclear or undefined responsibilities between HR and finance. And the available reports required considerable reformatting and reconciling to be useful. "Our staff would have to type in all the information from the third-party vendor's report," Chew says. Finally, the current process required significant manual processes, with a high likelihood of errors.
The goals of the kaizen included creating standard, documented work instructions, a standardized information flow between HR and finance, support for all reporting and audit requirements, a significant reduction in manual processing and reformatting of data, and a reduction by half in the process time and the number of steps. These targets all were met or exceeded, including some impressive gains in efficiency. For instance, the team reduced the number of steps in the process by more than 60%, from 61 to 24, while manual processing was cut by 70%. (See box score at end of story.)
Recreation Staffing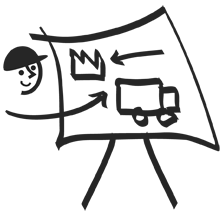 The Recreation department's pain was mostly around staffing—or a lack thereof. After the massive staff cutbacks, the city had been forced to close some parks and recreation programs, leaving many residents upset. Meanwhile, the recreation department was struggling to offer a basic level of services, but it was clear that a radical solution was needed, admits recreation director Buck Martin. "My department had been reduced by about 50%, yet we were still responsible for providing the services we did a few years ago," he says.
One of the most pressing problems, Martin says, was the cut in hours at the city's recreation centers, which meant that kids would no longer be supervised at some locations during the critical after-school hours of 2 to 6 p.m. when parents weren't yet home from work. Without adult supervision and management of various recreation programs at the rec centers, the worry was that young teens throughout the city would be left at home unsupervised. "We had a strong public demand to restore staffing during the critical hours," he says. "This was something the city council wanted us to do."
Martin says it was "anything but a typical kaizen, but we got all our people together to solve the problem. We wanted to reduce waste and maximize our resources. We had a three-day kaizen to find ways we could get our facilities to stay open more than two days per week." The cornerstone of the solution was to adjust the hours of various recreation programs and facilities, and move the schedules of people—both staff employees and part-time workers—to fill those needs.
Martin and the others on the kaizen team set up a huge bulletin board and filled it with each hour of each day of the week at each recreation facility. Next they assigned a color to each staff or part-time person, represented on the timeline by a series of strips of paper in that color. Finally, the colored strips were placed as needed on the board to fill out the desired hours of coverage needed at all the recreation department sites. "I could see how the production-model tools could be used to fit with what we were doing," Martin adds.
"We also identified outside resources that could help our activities," Martin says. For instance, the city recreation department reached out for volunteer help and donations from Friends of Chula Vista Parks & Recreation, the Police Athletic League, and even a local glass company. By striking partnerships with various community groups, the recreation department was able to leverage its limited resources, further extending much-needed services to residents.
Public Records Requests
Chula Vista also harnessed lean thinking to improve its response to residents trying to take advantage of California's Public Records Act (PRA). The 1968 state law requires local governments to make most public records available for inspection to any citizen who requests them. But even after more than 40 years since the law's passage, many California cities and towns have no procedure to make this happen, and residents often find it chancy at best as to whether the local agency can respond to their request for a particular record in a timely manner or not.
"The law says the government agency has 10 days to respond to a request, and about 75% to 80% of the time we were able to respond in that time frame," Chew says. "But internally, it was total chaos, because we had no process in place for handling these requests. We got 300 to 400 requests a year at the city clerk's office, and there was a lot of time spent trying to figure out who to send the request to."
After looking at the different kinds of PRA requests and how they should best be handled, Chew and the department heads most affected identified a PRA liaison person in each unit. This person was assigned guidelines and timelines for reporting back to the records requester. "Having someone responsible for handling these requests in each area and following up on them alleviated a ton of burden," he says. "It's much smoother now for the city clerk to deal with PRA requests, and now we are putting in a new tracking system to monitor the handling of these requests."
Adopting other Lean Tools
Although Chula Vista has adopted the idea of continuous improvement and the kaizen event, the city has yet to apply visual tools. "We want to develop appropriate performance metrics for employees to see," Chew says. "The City Council has issued citywide goals, and we believe we can use these to help drive performance improvement."
The city goals include performance metrics for each department. For example, the police department has a goal to improve its response time for priority one calls from the current elapsed time average of about 7.5 minutes. To help keep each department focused on continuous improvement, Chew says the plan is to identify a kaizen facilitator in each unit and making sure they are trained.
"We want to show our residents that—especially in difficult economic times—we take our Work seriously and we want to provide the best service at the lowest cost."
Another lean tool Chula Vista is applying is standard work. "We've expanded from a small city where things were done with a handshake and a pat on the back to a city of 240,000 people," Chew says. "People want the kind of structure that something like standard work allows. We want to show our residents that—especially in difficult economic times—we take our work seriously and we want to provide the best service at the lowest cost. By applying lean principles to what we do, we can achieve that goal."
Chula Vista recently initiated a major push to instill 5S tenets in the working environment, setting aside two hours weekly on "5S Fridays" for staffers in city departments to perform 5S activities. The city also continues to send employees to Goodrich Aerostructures' CIF training, with a total of 70 having been through the one-week class, and another 50 scheduled to have taken it by March, 2012.
Remarkably, Goodrich Aerostructures provides Chula Vista city employees lean training on a gratis basis, which begs the question: What does Goodrich get in return? "We have always felt that this is the right thing to do," says Martin Lodge, vice president for operations, supply chain and continuous improvement, at Goodrich Aerostructures. "We are in Chula Vista. We're dependent on each other for services and taxes."
The two organizations have found common ground in their lean initiatives, however different their business challenges, products, and end customers. Although Goodrich Aerostructures has succeeded in building a lean culture that enables the company to sustain its lean momentum over the long haul, the City of Chula Vista still faces that challenge. "Even if our revenues returned to their previous levels, I think the city will continue to improve its processes with lean tools," says HR & IT chief Bacon. "We laid off 49% of my HR staff and 39% of our IT staff. Nobody wants to go through that again."
Chew and others involved in Chula Vista's lean programs are committed to finding ways to ensure that the city's lean initiative has the legs to carry it over the long term, not just during today's hard times. We're looking for informal leaders who can help us keep our continuous improvement work going," says Scott Tulloch, Assistant City Manager. "There's got to be a critical mass." Adds City Manager Sandoval, "We intend to continue this effort regardless."
---
City of Chula Vista
Flexible Benefits Processing Kaizen

Driver Measure/
Impact Activities

 

Pre-Event
Objective
Post-Event
% Improved

Standard, documented
work instructions

 

None
100%
100%
100%

Standardized
audit requirements

 

50%
100%
100%
50%

Meet reporting and
audit requirements

 

20%
100%
100%
80%

Reduce process steps

 

61 steps
30 steps
24 steps
60%
Reduce manual
Processing
90%
20%
20%
70%
---
Links with Related Information
Join the Lean Community at the Lean Enterprise Institute for access to more case studies, webinars, newsletters, lean management columns, e-letters, and many other resources for starting and sustaining your lean transformation.
Read the Lean Leadership series, a continuing series of interviews with executives on how they changed the ways they managed and led during lean transformations.